Announced July 24, Cleveland Convention Center has been chosen for the 2017 American Bus Association (ABA) Marketplace, the largest motorcoach and group tour conference in the U.S. and Canada, to be held Jan. 14-17, 2017.
"The American Bus Association is thrilled when we can bring new cities into the ABA Marketplace family," said ABA President and CEO Peter J. Pantuso, CTIS. "Cleveland will be a fantastic host city. We know our members will have a great time, visiting the Rock and Roll Hall of Fame and the city's many other attractions, and, of course, generating tens of millions of dollars' worth of travel and tourism business for Cleveland."


ABA attendance at the premier event for the motorcoach, travel and tourism industry produces substantial economic impact for the host city. When ABA held its 2013 Marketplace in Charlotte, N.C., officials said the direct economic impact in lodging, entertainment, food and other activities was $7 million. Additionally, previous host cities have seen a 15-20 percent increase in motorcoach and group travel related tourism after Marketplace due to its increased awareness of the city by the travel and tourism industry.
In a statement, Cuyahoga County Executive Ed Fitzgerald is hopeful for the anticipated economic impact that the ABA Marketplace will bring to the city.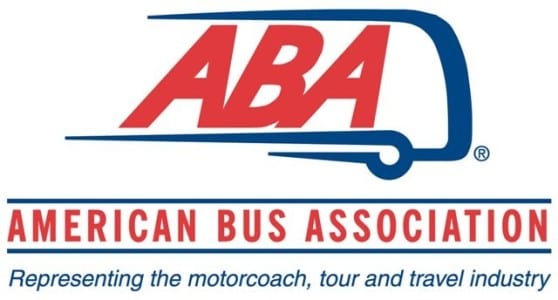 "I am delighted to welcome the American Bus Association to Cuyahoga County for their 2017 Marketplace," said Fitzgerald. "The motorcoach and group tourism industry contributes nearly $3.7 billion to Ohio's economy and provides good-paying jobs for almost 20,000 men and women throughout our state, and hosting this national conference will strengthen our local tourism industry by helping to showcase Cleveland to some of the leading advocates in this critical sector of our economy."
It is anticipated that the 2017 Marketplace will result in more than 8,000 hotel room nights by the 3,500 members who will attend the annual event in Cleveland. According to Positively Cleveland, hosting the event will not only provide positive economic impact, but will also help promote the city as a destination.
"The ABA's Marketplace is the Super Bowl for travel and tourism – and the City of Cleveland is honored to be able to host an event of this magnitude in January of 2017," said David Gilbert, president and CEO, Positively Cleveland (CVB). "Much like the group tour industry, Cleveland is experiencing a rebirth with nearly $3 billion in visitor-related infrastructure developments that have enhanced the overall visitor experience. With that said, we are excited to introduce our city's attractions, restaurants, and accommodations to the 3,500 members of ABA, while showcasing Cleveland as a top group tour destination."
Additionally, a single motorcoach visit to the region can generate as much as $11,660 for the local economy in lodging, meals and other spending. In 2012, motorcoaches were responsible for nearly 650 million passenger trips, and many of those group tours are booked at Marketplace. During the 2014 Marketplace in Nashville, the 3,500 members generated nearly $130 million dollars in total business, or nearly $89,000 per company.
Delegates anticipate added business following attendance of the motorcoach industry event.
"We have a lot of customers that we do business with on a regular basis. Marketplace gives us a chance to discover what's going on, understand the regulation of things and learn other information we can bring back to the garage, apply to the business, and educate the drivers about the compliance necessities. They get to learn it firsthand." Scott Riccio, president and owner, NorthEast Trailways.
ABA's 2015 Marketplace will be held in St. Louis on Jan. 10-13. The 2016 Marketplace is scheduled for Jan. 9-12 in Louisville, Ky.