Access TCA, an independent event marketing agency, welcomed a new employee to its client service team.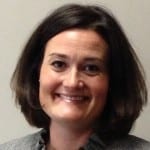 Based in Southern California, Alison Baker has experience that encompasses exhibits and large-scale events, agency partnerships and tours, business-to-business branding and music festivals.
"With the addition of Alison to our team, we are once more reinforcing Access' commitment to strengthen[ing] our presence on the West Coast, delivering outstanding service and excellence to market leaders," said Laura Milewski, director of business development, Access TCA. "Allison is representative of the high quality of talent we hire. She has the experience, professionalism and business acumen to drive successful face-to-face experiences. She is a perfect fit for both Access and our clients."
During the past 14 years, Baker worked in industries as diverse as health care and automotive. Underpinning this experience and giving her a unique perspective are the 12 years she spent in luxury retail environments. There she learned not only an appreciation of high-end functional design but also the operational side of corporate communications, merchandising and facility management.