Firefighter of the Year ACE Award (Best Person to Put Out Those Fires!)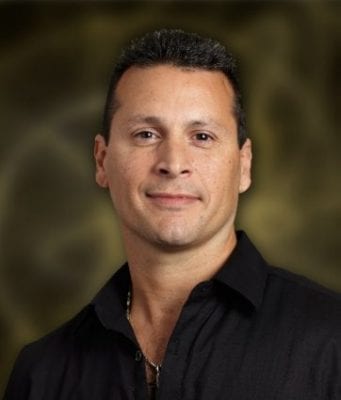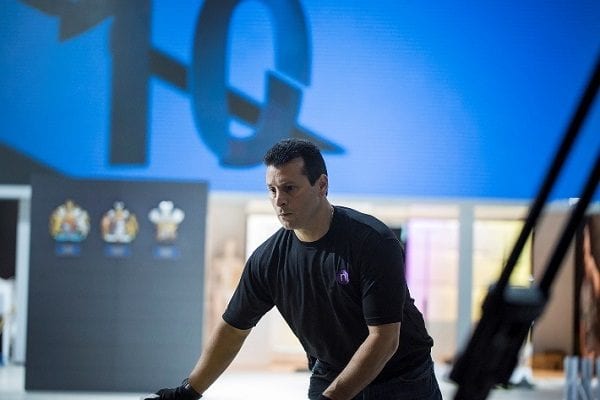 Nominee: Willie Matamoros, Project Manager, Nth Degree, Duluth, Georgia
This award program asked the question, "Who's On Your Crew?" When we really thought-through this question, we realized we have an extremely talented pool of team members that make up our "crew." But, as we started to talk about some of the individuals, a few true star players started to emerge. The person we are nominating for Firefighter of the Year ACE Award is Willie Matamoros. Willie is a traveling Project Manager for Nth Degree and has been on our team for more than 25 years. He is truly exceptional and through his entire career, has demonstrated the qualities of a person any company in any industry (including firefighters), would want to call their own.
Willie not only truly knows his craft and can (and does) do the challenging work day in and day out, but he has the temperament and the interpersonal skills to lead, challenge, motivate and teach his team. He never breaks a sweat, no matter how hot the fire is, and you will never see him panic when there is an unexpected change or mishap. You are more likely to catch Willie smiling, giving someone a high-five or helping a team member himself so that the entire team can focus on the work and the client's needs. Much like a firefighter would, Willie uses communication and leadership as his tools to help his team put out every fire and to ensure every client is completely satisfied with the service they receive from Nth Degree.
What's more is that Willie is truly humble and knows that he is only as strong as the people he leads – he knows it is a true team effort and ensures that everyone knows this too. He does this through positivity, recognition and respect for everyone.
One example of this, is that Willie will introduce the entire on-site team to the customer(s) and all the vendors so that every single team member he leads truly feels like part of the overall team. He reminds everyone that the job is a group effort. Willie knows that it isn't just Nth Degree, but every person that touches the project that must do their part for the project to be successful. Willie approaches every project and every challenge step-by-step and side-by-side with all the people on his team.
The colleagues we asked to help with this nomination said that his positive can-do attitude shines when you work with him and that it is contagious to the entire team – not just the crew, but the client and even neighboring booths. He thanks every single team member at the end of the shift and shakes their hands – and he truly means his thank you.
Willie's experience and "Whatever-It-Takes" attitude always pay off for clients, especially when things get difficult. One example includes a time when a project's freight was stuck in international customs for several days. This type of delay can be very difficult to overcome, but instead of giving up and waiting around for the freight, Willie acted and developed a solution on the fly to keep the project moving forward. He devised a plan to get the entire overhead truss system installed while we continued to build the exhibit, thus making a nightmare better and truly putting out what could have turned into a raging fire.
We asked a few people on our team that have worked alongside Willie to describe him in a few words. Here are the results: gentleman, trusted leader, road warrior, limitless energy, constant smile, thoughtful and caring, strong work ethic, makes everyone feel like family, tension diffuser, hospitable, treats each client as his only one, tenacious, loving, sharing, passionate, motivator and outgoing.
Need we say more? Thank you for the opportunity to nominate a truly special person on the Nth Degree team and in this sometimes-challenging industry.
Testimonials:
"Willie loves all people and makes them feel not only appreciated but lifted to a higher level. He has the grit to tackle a difficult project or matter with integrity and valor. Every team member on a project realizes the effort Willie puts in all day until we sign out and he gets results from crew to clients to all vendors.
Willie's leadership is by his example of how he works and expresses the client's needs to the entire team not just a select few. In doing this, he has total buy-in from the entire crew, which is rare. Willie's crew members work harder because of Willie. This is a rare gift, not just a talent.
He also, as a leader should, teachers others so they can move forward in their careers.
He often takes a minute at the end of the day after the booth is cleaned and the crew are getting their time slips to bring them in for a group cheer or to let everyone know how a particular member of the team really shined that day.
He will also not just go with the flow but make a strong suggestion when needed to make something safer or easier or quicker for the good of all." — Patrick Shepherd, Account Executive, Nth Degree
"Willie is one of the nicest guys you will meet. Willie has a can-do attitude and leads by example. He has respect for all individuals. If you are ever in New Orleans (Willie's home town), Willie loves to take you out and show you his city." — Steve Daugherty, Vice President, Global Operations, Nth Degree
Best Traveling Lead ACE Award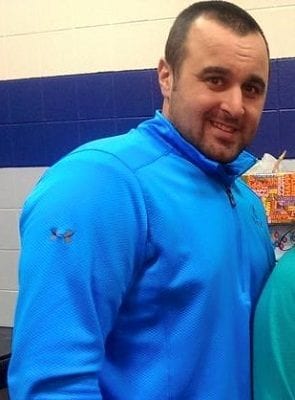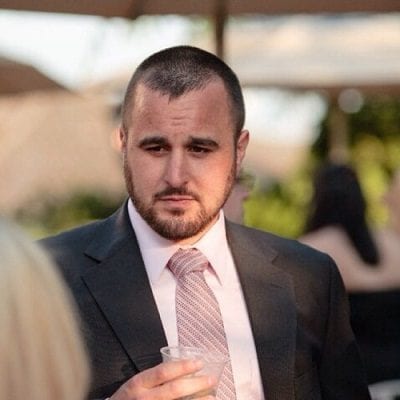 Nominee: Chris Pohanka, Traveling Lead, NuVista, Forestview, Illinois
I am nominating Chris Pohanka for the Best Traveling Lead because he can truly do it all. He works hard, is a problem solver, and is respected by all the crews he works with. Whether it be in his home town of Chicago, or on any other show floor in the country, he's the first man there and the last man home. He leads by example, keeping a calm head in tough situations and providing an unmatched level of service to clients. He doesn't take himself too seriously, but he always knows when it's time to focus on work and get things moving. He's respectful of people's time, budgets, and last-minute requests, and will always go out of his way to make things better for others. Chris is an integral part of the success of my shows and because of his positive attitude, his amazing work ethic, and his commitment to the team, I feel he deserves this award.
Seasoned Show Floor Veteran of the Year ACE Award (more than 20 years in the industry)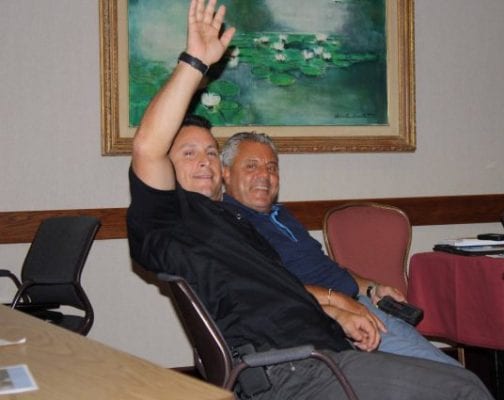 Nominee: Gino Apadula, Project Manager, Nth Degree, Duluth, Georgia
This award program asked the question, "Who's On Your Crew?" Gino is one of those team members that has helped define the qualities of the project managers we employ. To designate him as a seasoned show floor veteran is an understatement as he has helped shape how Nth Degree operates on the show floor. He has spent his entire career with Nth Degree dating back to 1984, but his impact has been even more defining than his tenure.
Gino has been dedicated to one of Nth Degree's most loyal customers for most of his career. He earned his place as the lead project manager years ago when the account's dedicated project manager became ill. As second in the job, Gino accepted the challenge of becoming the lead project manager without hesitation and then never looked back. That is his way – he rises to the occasion and approaches every challenge with confidence and the ability to instill that same confidence in the client he is serving.
Gino has been instrumental in helping manage this client's account, which includes more than 100 events annually with exhibits over 20,000-square-feet in size. He expertly leads huge labor calls in cities across the country and helps lead a team that manages every tiny detail to maintain efficiency at every show. His in-depth knowledge not only of the account, but all the vendors and players are key components of the program seeing continuous improvements and flawless execution year-over-year. With such a large trade show program, Gino has become a true trade show expert with skills and abilities such as a keen understanding of union rules and facility regulations, as well as the integral study and full understanding of the client's industry. The industry regulations alone is an area of study that would take an inexperienced team member years to master. The over 30-year relationship with this customer is the true testament to this achievement.
Despite being the leader of this account's on-site operations, Gino does not simply delegate responsibilities. He takes full ownership of everything Nth Degree has promised the customer and truly leads by example. His strong work ethic sets the tone with the rest of the crew and inspires the greatness and the grit needed to deliver a superior service standard and act as ambassadors for the customer's brand and event marketing goals. Gino is always the first one on the convention floor in the morning and the last to leave at night. He has the unique ability to work in the job day in and day out, while being able to manage the crew, work with the facility and local unions, and communicate with the exhibit house and customer stakeholders at the same time.
Another characteristic that separates Gino from an average project manager is his passion for continuous improvement. He has the ability to look holistically at the client's exhibiting program with a discerning eye and identify areas of improvement. Over the years, Gino has conceived and executed solutions that have helped save the client thousands of dollars. He reviews every aspect of the program day after day and year-over-year to find cost avoidance and cost savings solutions for even the most seemingly simple processes. There is no procedure or piece of the puzzle that is beyond Gino's consideration.
Gino is a true professional in how he leads his team and how he works with countless colleagues. He is an industry authority that doesn't hesitate to share his wealth of knowledge with other Nth Degree team members and customer stakeholders. His devotion to the customer, his team and the company is evident in the self-sacrifices he makes every year including working over the Thanksgiving holiday for the span of his entire career.
When you work with someone like Gino, you are inspired to dig deeper, work harder and learn from his humility and expertise. You want to look back on your career like he can and see your accomplishments through the eyes of the people you've helped along the way. We are lucky to work with such an experienced professional.
"Gino is a loyal Nth Degree employee. He takes care of his guys in the job and is always willing to help in a pinch. He is a team player that puts the success of the job and the company first. When things get going tough, he is the first to dig in to get the desired results." — Doug Higgins, account executive, Nth Degree
William F. Nixon, Sr., Lifetime Achievement ACE award (30+ years in the industry)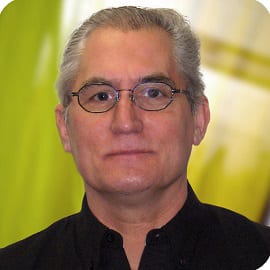 Nominee: Gary Wannemacher, Midwest Regional Manager, Nth Degree, Chicago, Illinois
The person we are nominating for this award is more than a figure on our crew. This person is a true industry legend and one of the original Nth Degree team members. In fact, he was on the team when the company was known as I&D, Installation & Dismantle, Inc. Gary has given his entire career and his life to Nth Degree – nearly 38 years. He helped build the foundation, he helped forge the culture and he led the way to unprecedented service standards not only in Chicago where he is the Midwest Regional Manager, but across every Nth Degree touchpoint and every city worldwide where we operate. Gary is an influencer and a change-maker, but only when the change brings value to clients and benefits the team he has built.
Early on in his career at Nth Degree the original owners had great confidence in Gary and his ability to go into hard situations and environments and add stability and strength for Nth Degree and our labor operations. Gary was strategically placed in some of the most contentious union cities with the belief he could mitigate the situation and make it a viable place for Nth Degree to service their clients. Some of these cities were Boston, Miami, Las Vegas, and Chicago. His presence and ability to effectively work with the unions secured the presence that Nth Degree currently has in each of these cities today.
Gary managed the biggest shows in Chicago with grit and determination from the very beginning. He navigated the early years and challenges that came with this changing market and forged relationships that continue to play an important part in the company's success. These long-term relationships are based on mutual respect with the unions in Chicago, the electricians at McCormick Place as well as the other unions and facility employees that collectively attribute to the success of trade shows in Chicago and the Midwest in cities such as Detroit and Indianapolis. His in-depth understanding of the union regulations in Chicago and facility rules throughout the region, allow him to methodically and thoughtfully plan, manage and execute our customers exhibits. He can take large complex projects and shows like the NAIAS and break them into manageable pieces.
Gary is the embodiment of Nth Degree's core values and these are the guiding principles that he uses as a leader. He has cultivated a cohesive group of individuals that work for him and Nth Degree to continually grow and produce as our clients' projects have become more sophisticated and high-tech. Gary has always put clients first and does whatever it takes to navigate challenging (and ever-changing) city conditions while advocating on the client's behalf with a firm and steadfast approach. Nth Degree's Chicago operations strength and delivery to our customers has never wavered. As a result, our clients' fears and uncertainty of working in Chicago are minimized as soon as they work with Nth Degree in Chicago.
He has garnered respect from industry associates, leaders, clients and team members alike. Whether it's negotiating a special request for a customer or ensuring that every rule and regulation is considered long before install, Gary has a way of ensuring everything and everyone are on the same page and that the client is always provided with best-in-class service and care.
These accolades are also possible because Gary has spent his career identifying, mentoring and grooming new leads and project managers to not only add to the strength of Nth Degree's Chicago market, but to our company at large as these leads travel worldwide for top customers. Gary is a company man and has provided the same leadership and mentoring to younger city managers throughout our organization and provided mentorship and advice to dozens and dozens of Nth Degree team members over the years. He is truly devoted to the men and women who work for him as well as the clients that entrust their projects to Nth Degree.
As a testament to Gary's leadership and his sense of responsibility to the team he leads and the company he works for, he has built a crew of 40+ lead people with an average tenure over 20 years. Nth Degree Chicago has the deepest labor resources of all our base cities and this is a product of the 30+ years that Gary has spent at the helm of Nth Degree's Chicago Operations. If you survey the lead people and project managers that work for Nth Degree Chicago, they will say they have stayed because of Gary and how he has looked after them. Gary may not outwardly show it, but he takes the personal lives and situations of everyone who works for him into account. He will sacrifice and work longer and harder if it means that one of his employees is able to be with their family or can attend to a personal commitment. He works tirelessly to provide each person with enough hours every quarter to retain their health coverage. For Gary this is one of the most important things he does each year for the men and women that work for him.
He has helped create an environment where people flourish through positive leadership, unmatched grit and passion and through organic mentorship where he imparts his years of knowledge to every team member he leads. He also encourages other leaders on his team and in the company to foster this culture of mentorship. His knowledge is tapped into and appreciated by countless people on our team and in every department. Gary's passion for what he has done and his accomplishments as part of our organization, truly shine through the lens of how much he cares about his team, the company and the clients we serve. He builds people up and helps everyone succeed by managing people so that they can do their best work. Because of the loyalty he shows to the people that work for him, he can lead in very difficult situations. The trade show environment is hard and takes a physical toll on the men and women who work on the show floor. He motivates them each day to come to work and to provide the level of service he has dedicated his life to. Gary is highly intelligent and lets integrity lead in the decisions he makes daily on behalf of Nth Degree.
One example of the heart that Gary puts in to his work dates back to a dark day in 1985 when Gary was the City Manager in Las Vegas and his Assistant City Manager, Al Stuart, was involved in a car accident that left him paralyzed from the waist down and unable to walk. Gary was in the hospital every single day. He went to the hospital not only to provide support and encouragement from a personal level, but to ensure Al that Nth Degree fully supported him and that he still had a job with our company when he was ready. After intensive rehabilitation, Al did come back to work for the company until his eventual retirement.
Through unmatched dedication, know-how and the ability to observe, listen and think before he acts, Gary has become the standard by which others are measured. In fact, in many ways, he is a hero-like figure in our company. Much like a character in an epic story, Gary has touched the lives of so many that anyone that has worked for Nth Degree or that has spent time with Gary, has a story about him. Over the years, some of these stories have become company lore, but mostly they serve as examples of how to be the best team member you can be. How to live and breathe your work, how to do whatever it takes to make certain the client (and the client's success) is the focus and how to build a career and excel in a company with dignity and grace.
One story or what has become a company fact, is related to Gary's exceptional memory and how every detail in his mind is communicated and leveraged to ensure nothing is missed and everything runs like clockwork. Gary can remember the details of a client's project from the year prior or often several years prior. He consistently amazes clients with the details he is able remember about their projects, needs and preferences.
The commitment Gary has for Nth Degree's clients is unshakeable and has been a key part of why so many of our longest and biggest clients stay with Nth Degree. He studies each job before a show ever begins to install to gain the most knowledge he can before assigning the right talent and resources. He prides himself in the fact that so many of the customers that come to Chicago know him and will take his direction when planning labor calls, start times, etc. Gary can explain and reason with a client to help them understand why his approach will be most effective. One of Nth Degree's top project managers tells a story of how Gary insisted on 6 leads for a job when he was sure it should be 8. Knowing the job and the client, Gary trusted his instincts and provided 6 leads. The project went flawlessly coming in under budget and solidifying the relationship with the client that has lasted over 25 years to date.
This wouldn't be a true lifetime achievement award without mentioning that Gary is simply a great man. His career is a reflection of his character – he is unwaveringly honest, he is steady and reliable, and he is truly selfless. He works hard for his family and for his team and puts everyone else first. Nth Degree would not be the company it is today if this great man hadn't dedicated his career to our company. We are eternally grateful for having known him and worked alongside him.
But, don't take our word for it. Here are just a few of the words our team used to describe Gary: Highly intelligent. Positive. Funny. Hall-of-Fame Nth Degree player. Ace in the hole. Example to follow. Loyal. Company ambassador. Presence on the floor. Deep thinker. Keen observer. True Gentleman. Strong. Caring.
Dan Pienta Testimonial: "Gary has a great saying that I hold true every day. "Attitude reflects leadership ". Enough said. Those closest to Gary live by this and it is infectious. The saying helped build our organization. Gary consistently sends his top guys out at our busiest times. He assumes the leadership role for those guys. The city never misses a beat. When my wife was sick 20 years ago, I had to leave Nth Degree to ensure I had medical benefits. I sat down with Gary, I told him the situation, and told him I had to leave. He promised me, if I did the right things, worked hard, did what he said. I would never worry about benefits ever again. In the last 20 years I have stopped tracking my hours. I did what he said and now I stand as a leader for Nth Degree. Another example of his leadership can be seen by simply looking at the Chicago market for Nth Degree. We never had to travel in talent for big shows. Gary has an innate ability to find and develop talent. I've been all over the world doing shows. Our market has 4 or 5 of the company's top project managers. Our lead people are close to project managers. The gangboxes are like ace hardware. We do more with less, and the service doesn't miss a beat. That is the Nth Degree.
Gary not only built a company in Chicago for Nth Degree. He built a family. Gary cares about all his people as if they are his own family. It carried down to the men on the show floor. Some of my best friends are Nth Degree employees. Gary set the tone for that. We fight like brothers sometimes, but we always look out for each other. Gary is a father, a friend, and a leader. He has been one of those words to every one of his employees at some point in time, or all of those words in the same moment to some of us." — Dan Pienta, project manager, Nth Degree
Rick Rogala Testimonial: "Plainly said, I have had the honor to work with Gary for over 30 years. basically, he bleeds the color purple. He is non-stop – always working day and night, ever stopping and always taking his job to the Nth Degree. His dedication to the company is #1 in his life. Happy or sad, always non-stop. He has made an impact on my work habits that I will never forget." — Rick Rogala, assistant city manager, Chicago, Nth Degree
Maureen Burke Testimonial: "Gary greets each person he encounters with respect. If you walk the show floor with him, he engages with security at the doors, the union stewards, general contractors, our competitors and the Nth Degree leadpeople and project managers with the same respect and courtesy. His presence on the trade show floor ignites an energy that is apparent when you see how many different types of individuals interact with him and seek his input or a moment of his time. He can see the landscape of a show as if it is a baseball field and moves resources from one job to another as the show unfolds and the unpredictability of changes, issues or unknowns begin to surface. Oftentimes, Nth Degree's clients do not even realize that Gary is making changes to their crew or talent makeup to keep the project on time and in budget.
2018 was one of the largest years Nth Degree had in Chicago, beginning in January through RSNA in December there was one mega show on top of another moving in and out of McCormick Place. There were days that Gary had to navigate 300-person calls and deploy the labor appropriately into each project. The true grit that Gary possesses really showed not in these huge labor calls in McCormick, but in his ability to cover shows in countless venues in the Midwest at the same time. He shows humility in grace in even the most seemingly impossible situations.
At IMTS 2018, Nth Degree had 54% more projects than in 2016. Many of our competitors as well as the general contractors were not sure how Nth Degree was able to manage our clients' needs with such a large number of projects. Gary and his team pulled together and with the support of Gary's union relationships, Nth Degree provided high-quality service to our clients and positively affected their presence at IMTS 2018.
Gary has been a constant presence in Chicago and the Midwest for over 30 years. He is one of the most loyal individuals that have ever worked for Nth Degree. He walks the walk every day, in his belief that Nth Degree is truly the best provider in the industry. He is a true ambassador of the Nth Degree brand and our commitment to the service we provide to our customers."–
Maureen Burke, senior account director, Nth Degree
Midwest Regional I&D ACE award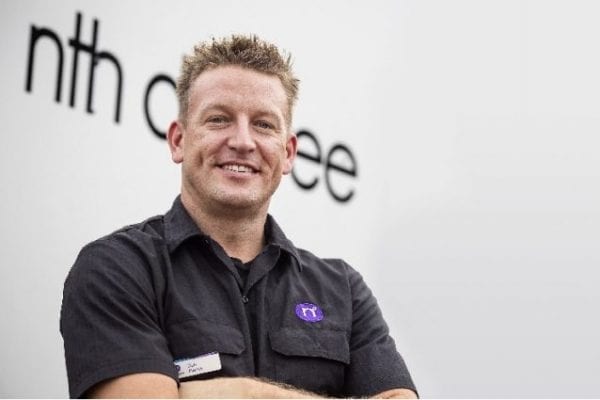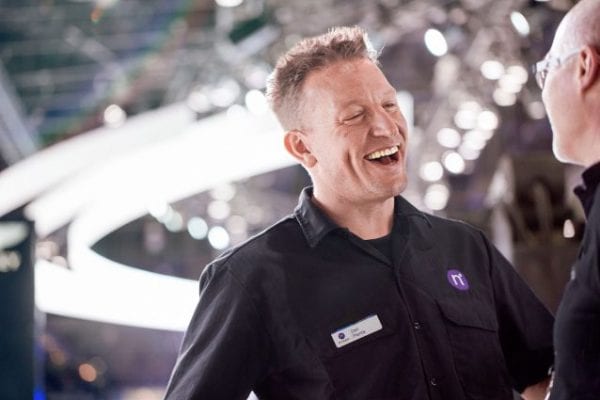 Nominee: Dan Pienta, Midwest, Nth Degree, Elmhurst, Illinois
Nominated by: Issa Tadros, USW Local 17, Chicago Ridge, Illinois
"I've known Dan for three years and I worked on projects with him and he is by far and away the best Ace and lead. Everyone just loves him from the client to the crew—he is a valued asset for Nth Degree."
Client Testimonial: "Dan is consistently incredibly (better than especially) HELPFUL. He knows his customers and what is important to us and always ensures that we are satisfied with everything. He's a superstar."—Trade Show Manager Millipore Sigma who Facebooked that testimonial on Feedback Friday, Feb. 8, 2019.
Best Traveling Lead ACE Award 
   
   Nominee: Robert Lassiter, The Trade Group, Carrollton, TX
Nominated by: Becca Dewosky, The Trade Group, Carrollton, TX
Co-worker Testimonials:
As a senior sales consultant at The Trade Group I've worked with Robert Lassiter for 16 years.  He is a smart minded Installation and Dismantle Supervisor whom several of my clients ask for by name.  Never do I worry when I know he is travelling with one of my projects, which by the way, had him on the road for 282 days this year alone.  When I say smart minded I refer to decisions made while building that will positively affect timing, budget and assurance of a successful problem free trade show or event.  His customer service with clients make him invaluable to them on the show floor.  I wish he could travel and supervise every single one of my clients shows. –Robin Dean, Senior Sales Consultant at The Trade Group
I have known and had the privilege of working with Robert Lassiter for close to 9 years. In that 9 years, he has saved the day too many times to count. As an I&D Supervisor, Robert always goes above and beyond. He is consistently a vital part of the success of my client's installation and dismantle process. I know that when he is present, the installation process runs smoothly, clients are happy and the show is a success. His attention to detail, innovative ideas, ability to quickly respond and MacGyver exhibits is incredible. He is kind, hardworking, the first to show up and the last to leave. Robert is a problem solver, "big picture" thinker and a true gem. He brings excellence to the show floor and The Trade Group as a whole. He is dedicated to his projects and clients, and is an unbelievable liaison for our company. He is undoubtedly a perfect candidate for the Exhibit City News' 2019 I&D ACE Award and it is with genuine respect that I nominate the amazing Robert Lassiter! —Claire Amberson Phillips, Senior Sales Consultant at The Trade Group
Client Testimonials:
I have had the pleasure of working with Robert Lassiter on three of the past five shows (not that we didn't try to get him for all five!). My first show with Robert was my first conference ever, and he managed the whole install to run smoothly and ahead of schedule – which I was told was an extremely rare occurrence, but it was basically as perfect as you could hope for. The same thing happened with my second show – smooth sailing. However, when the third show hit, everything that could have gone wrong, did. It was the first show I was pretty much on my own, major booth graphics were missing, as well as furniture and service orders – I was panicked. Of course, the install was over the weekend, so we couldn't simply order replacement parts from Trade Group, but Robert did what he had to in order to get the best possible graphics available to us; he knew what we needed to print and went to multiple print shops to find someone who could make it happen before show time. With Robert running our installation, he was able to turn my panic into confidence that everything was going to be alright. Robert always knew who to talk to, how to speed things along, and how to best resolve any problems. If I was worried about anything at all, Robert would take the time to talk me through what the next steps were and wouldn't leave until my worries disappeared. Robert is extremely knowledgeable and resourceful, and my team is always elated to find out when he's been assigned to our booth; working with Robert isn't just working with someone random to get the job done, it's working with a friend that you know you can trust and who cares about your project just as much as you do.–Natalie Swan, CACI
One of the things I appreciate most about working with Robert Lassiter is his dedication to our booth and our brand. He goes above and beyond to make sure that we are always putting our best foot forward. He does this while also keeping a close eye on our bottom line. One example of this is our custom product display packages. Although they are not designed to be shipped from show to show, Robert has taken such great care of them that they have lasted 2+ years and still look like new. The show floor can be a chaotic and stressful place and we can be demanding. Robert handles even the most difficult scenario with a calm demeanor and a focus on problem solving.  When Robert is managing our booth setup, I can relax and focus on other details because I know the booth is going to be completed on time and looking its best.–Jennifer Uhlemann, Trade Show and Events Manager, Karndean Designflooring
Best Traveling Lead ACE Award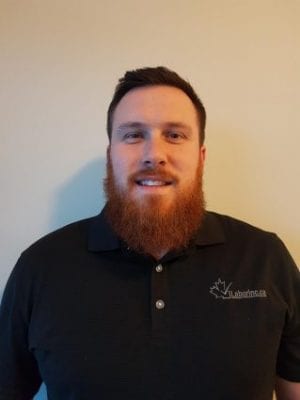 Nominee: Brad Kearns, Laborinc.ca, Ontario, Canada
Nominated by Don Brown,  VP Operations, Laborinc.ca, Ontario, Canada
I am pleased to nominate Brad Kearns for the "Best Traveling Ace Award". I have known and worked with Brad for over 12 years and have always found him to be an excellent team leader, dedicated colleague, resourceful and calm under fire. His attention to detail while consistently meeting the ever-tightening project budgets and time targets are a superb example to the crews he supervises on how to meet challenges. He always has time to lend an empathetic ear to a team member and provide understanding and support when appropriate  while conveying a positive and can-do disposition throughout any challenge.
Brad is always willing to take on complex projects such as the Omers Special Ops installation of 26 floors of executive offices within a few months and the assembly/installation of the outdoor assets for the Pan Am games where he managed more than 60 installers spanning over five locations concurrently.  Brad's positive approach conveyed throughout these projects continues to resonate with our partners and their clients.
His commitment does not end when he leaves the exhibit floor or a special ops site. When off-site Brad is busy studying and walking through the next project from A to Z. This understanding of a project from start to finish has been instrumental in ensuring that Laborinc's crews are always well prepared, have all the supplies they may require and the proper tools and knowledge to guarantee success.
Brad projects a warm, cheerful attitude to our partners and their clients. I have seen him resolve conflicts and handle other difficult situations with remarkable patience and admirable tact.
He loves people, works hard, and always tries to lift the spirits of those around him. I believe these characteristics represent all that is good in a Traveling Lead, and I am pleased to nominate Brad for the honor of Best Traveling Ace Award.
Testimonials:
During a project debriefing meeting for a "large scale installation," the president of a partner company AWF offered to the group "I wish I had 10 more leads like Brad."
"Extreme Exhibits contracted with Laborinc to use Brad as our lead on a multi-city tour across Canada. We are so glad we did. During the tour we were met with all types of weather challenges, ridiculous time lines and changing layouts on the fly. Brad and his local crew delivered top drawer services with confidence, ingenuity and constant reassurances, which was nice to receive. We would contract for Brad as our exclusive lead on all our future marketing efforts in Canada."
Best Operations Management Team ACE Award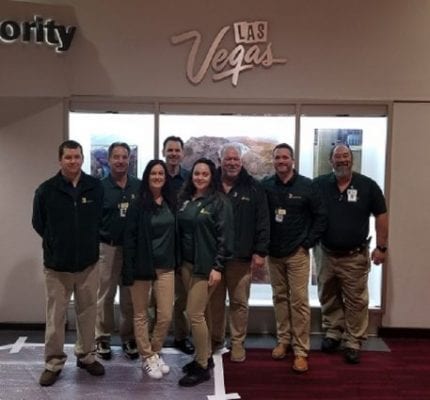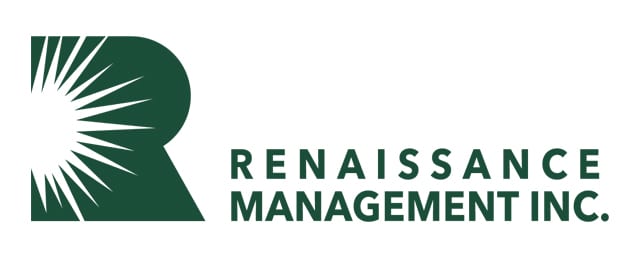 Nominee: Renaissance Management Las Vegas Management Team
Nominated by: Darlene Cooper, Renaissance Management, Las Vegas
In 1989, Sonny Ciferni and Steve Johnson, with the help of several loyal peers in the tradeshow industry, laid the groundwork for Renaissance Management, Inc. As skilled and experienced l&D professionals, Sonny and Steve created a vision for a labor management company that would facilitate professional relationships and provide superior customer service.
Thirty years later, Renaissance Management, Inc. continues to be a forerunner in the l&D industry with operations management teams in every major market in the U.S. This year, Renaissance Management, Inc. would like to nominate for the 2019 ACE Awards an operations management team that is unrivaled in its workload, customer service, positive union relationships and overall success.
The Renaissance Operations Management Team in Las Vegas is a reflection of the vision Sonny and Steve had when incorporating their own l&D company 30 years ago. As the hub for all West Coast operations, our Las Vegas management team plans and executes over half of our nationwide, annual business. Director of Operations for the West Coast Region, Bill Muller, takes great pride in the quality of work his team provides and expects all team members to abide by standard operating procedures. Las Vegas Operations Manager Ben Buranek is responsible for planning and mobilizing labor throughout the city of Las Vegas, a task that–for anyone familiar with the number of tradeshow and event venues is Las Vegas–is daunting. As office managers, Liza Romano and Iliana Aguilar have a to-do list that could rival War and Peace. They ensure we follow all union rules and maintain positive relationships with the union, prepare all billing, payroll and show documents for floor managers, adjust labor calls, check all paperwork before final invoicing and keep the boys in line.
Floor managers, Jim Martin, Bernie Boyd and Doug Stone execute the game plans every day on the court. Arriving on site as early as 6:30 a.m., they supervise our labor crews and interact with clients to ensure a successful install & dismantle. Their floor support staff includes Ashlynn Peralta, Sharnel Guy and Kim McKeen, who are responsible for on-site administrative duties, including billing and payroll. Warehouse Manager Darrell Heckler and runners, Brett Leone and Todd Vanderwalker, manage all equipment—ladders for DAYS-and special client requests ranging from grocery pickups to UPS & FedEx deliveries.
Client Testimonials:
I can't say enough good about the Renaissance Las Vegas Team. They are fast, efficient, always ready to solve problems and never complain about what needs to get done – they just do it! From the office staff to the floor managers to the labor coordinators and the carpenters – we always get top notch service. We have had many issues on show site and all it takes is a call and there is a team of people on it to give us solutions and the issues always get remedied! These guys and women deserve all the accolades possible!!!  –Joe Talarico, Services Coord., Spoon Events, Rochester, NY
As you know I have been working with Renaissance Management in Las Vegas for 20 plus years. Many of the lead men have become like family to me. The one thing that stands out to me the most is the attention that the management and floor managers provide to all of the clients. Whether in preshow calls to discuss labor or on the show floor. If something is needed it is always no problem. I have worked with several other labor partners and none provide the same level of service. I look forward to many more years of working together. –Chris Littlefield  BlueHive Exhibits | Events | Interiors  Portsmouth, NH
I always love working with the Las Vegas Renaissance team. I feel 100 percent covered and taken care of every show set up and dismantle. They keep us informed at all times and continually have solutions when we hit challenges. I know that no matter what obstacle, I'm in very good hands with my lead and team. I also really appreciate the level of presence each city manager brings to the job. They check in often to make sure we are hitting out hours and if they can help in anyway. I would consider a few of the guys personal friends after all these years working together. A+ Vegas!   –Hayley Harmon  Derse Account Manager
In our industry it's about service…. over the last 25 years several times I have had to lean on Renaissance Vegas to perform miracles from rotating a finished exhibit to meeting a shipment at 2 a.m. Happy to say so these requests–no matter how far out–have always been answered with a 'no problem, we can do that.' A benchmark of service between two companies working together for a common good. Help our client achieve greatness!  –Sean Nolan, The Exhibit House, Indianapolis, Ind.
Year after year it remains a pleasure to work with Bill, Liza, Illiana, Ben and the Renaissance crew. There is always something exciting and new that Renaissance brings with an energetic team effort to the Las Vegas convention industry. Each of them has a style that emanates as they provide professional and skilled services to exceed the clients' needs for each individual show along with the crew from Teamsters 631 that provides excellent customer service and professionalism with the client and their booths that always brings an unforgettable experience. –Julie Morgan, administrative assistant & dispatcher, So. NV Teamsters 631 Convention Training
William F. Nixon Sr. Lifetime Achievement ACE Award


Nominee: Brian Kearns, Laborinc.ca, Ontario, Canada
Nominated by: Don Brown, VP Operations, Laborinc.ca
I am pleased to nominate Brian Kearns, president of Laborinc.ca, for the "Lifetime Achievement Ace Award." The reason that I am making this nomination is that over the years I have witnessed firsthand this commitment to the well being of the exhibit industry and the people who are involved within the industry in one way or another. Brian first became involved in the exhibit industry in 1983 with Alphaform Exhibits + Design. At that time the company was little more than a start-up, designing, manufacturing and installing exhibits throughout Canada.
As the business grew, so did the clientele, exhibit sizes, complexities and geographical exhibiting locations. While building the business Brian would often manage multiple exhibit installations at the same time. He was always courteous to the crews and possesses a unique eye for identify the varying skill set levels within each installer within minutes. He always kept the guys busy, while never assigning a task to someone who did not have the capabilities to carry out the task successfully. He always had encouraging words and a thank you to share with all.
The clients soon picked up on the positive atmosphere that radiated throughout the exhibit space despite the varying installation obstacles that lay ahead. It is no surprise that Brian was always requested by the clients and the installers were always keen to work with him.
Having worked throughout North America for a number of years Brian knew firsthand many of the installers and account managers for companies such as I&D, Nth, Renaissance and many more. Building off the U.S. model Brian observed he was instrumental in starting International Installations in 1988, one of Canada's first installation companies. Many of the installers in Canada came through III's doors at one time or another.
Brian went on to become president of TAG and International Installations. Both companies would exhibit at the Exhibitor and TS2 shows on a regular basis dating back to 1990.  Prior to Brian's departure in 2012 the companies had always supported the industry through memberships, sponsorships, advertising and support of the directors on various industry boards. During this time Brian has always made the time to be involved in minor sports and working with youths in Canada.
Today, Brian is president of Canada's only "Trade to Trade" I&D company, Laborinc.ca. He is once again active in the industry. Whether it is supporting industry associations, attending industry shows and conferences, advertising within industry publications and making donations to industry charities, he remains active. I believe that Brian has had a positive impact on the industry and the people he has come to know and that is why I am nominating Brian Kearns for the "ACE Lifetime Achievement Award."
Client Testimonial:
Over the 20 years we have worked together on the Cruelling auto show circuit we have thrown everything including the kitchen sink at Brian. We always been amazed at the level of professionalism and calm that Brian and his team portray as they go about delivering on our request. This could not be achieved if it weren't for the patience and leadership Brian brings to the table. — J. Robertson, Jaguar/Land Rover exhibit manager