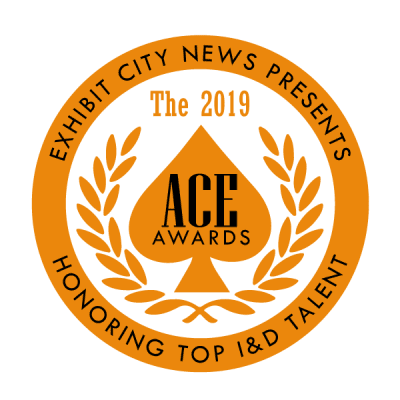 Exhibit City News magazine, which celebrated its 25th year in 2019, is proud to honor the men and women on your crew with the first national awards honoring I&D, contractors and laborers who make the tradeshows and events HAPPEN!
ECN's I&D ACE Awards are for those who bring excellence to the show floors and exhibit houses. I&D Aces are to be recognized for their dedication to company, customer, facility, union and co-workers—for going above and beyond with their hard work, loyalty and dedication. Winners will be announced during ExhibitorLive week in Las Vegas, NV.
Winners (and the company that nominated them) will receive a plaque, editorial coverage in ECN, inclusion in the annual ECN I&D ACE Awards winners booklet and on our website, and a short guest spot on the Don & Mike Show Podcast! The ECN I&D ACE Awards will be streamed LIVE on Facebook.
* indicates required
Questions about the nominating or becoming an ACE Awards SPONSOR? Visit our Sponsorship page. Contact Don Svelha, dons@exhibitcitynews.com or Christy DiGiambattista, christyd@exhibitcitynews.com.