AIM Group International's country manager for Prague was elected vice president and re-elected to the board of directors of Prague Convention Bureau for a second, two-year term.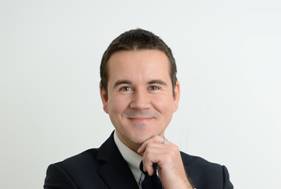 The election of Roman Muska took place on April 14 during the Board of Directors' Annual Meeting held at the Radisson Blu Alcron Hotel in Prague, Czech Republic. The new board elected the newly appointed president and vice presidents. With the outstanding influence of PCOs, Prague Convention Bureau is setting a course for a new and exciting two years to come.
"Working toward our new image with the WOW Prague campaign, we wanted to show the importance of Prague as a congress destination. This year for the first time, Prague will have its own stands at IMEX Frankfurt and IBTM World! But we will also work toward raising awareness of the importance of our industry locally, through various events such an Ambassadors Program or Educational Seminars," commented Muska.
AIM Group International Management Team and its colleagues congratulate Muska on his new positions and involvement, and wish the Prague Convention Bureau continued success on its journey.
Prague Convention Bureau, guided by its board, has successfully put Prague on the map. Winning the ICCA Congress in 2017 was one of its most successful steps toward achieving this goal. The investment by the City of 9 million CZK to support the growth of congress tourism and the stability of the Prague Convention Bureau was a milestone of great proportions. With this funding available, continuing long-term success through the vision of the management and board of the Bureau is assured.
The goal for the next two years of the PCB board of directors seeks, ideally, the unification of the local MICE industry, by achieving a good balance between the industry and the number of PCOs having seats on the board. Having set to work on improving the MICE image of the destination, it was further planned to increase the number of confirmed international congresses at the destination. It is important to remember to work on the national level as well.