During a Global Sales meeting Associated Luxury Hotels International, a global sales organization, named its "2013 ALHI Sales Executive of the Year."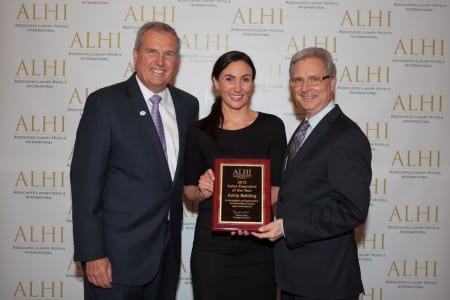 The title was given to vice president for the East, Ashly Balding. She received the award from ALHI CEO David Gabri and ALHI President Jim Schultenover at the ceremony, which was held at the Biltmore (Coral Gables).
Balding started her career in hospitality working for a catering company out of college. She then worked as a telemarketer for the Westin Resort HHI before being promoted to sales manager. After two years, she was asked to join the Associated Luxury Hotels International team as a national sales manager and has held this position since 2003.