Adding to its U.S. West region, Associated Luxury Hotels International (ALHI), a provider of meeting planning resources, brought on a national sales manager.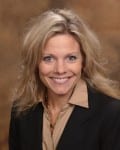 In this position, Lisa Lewis is responsible for assisting meeting professionals, association executives, convention specialists and business executives with ALHI Global Sales Organization (GSO) services and supporting its portfolio of more than 160 hotels and resorts worldwide.
"We had the pleasure of working with Lisa when she successfully served the meetings and incentive marketplace with her sales responsibilities at Royal Palms Resort and Spa," said David Gabri, CEO, ALHI. "She will continue to provide sales expertise and assistance to this valued member along with our other 160-plus four- and five-diamond quality hotels and resorts worldwide. Lisa is a skilled and dedicated sales executive who is a valuable advocate for the accounts she serves. We are very proud that she is now part of our ALHI Global Sales team."
Lewis brings a wealth of experience to her new position, including serving as national sales manager for Tempe Mission Palms in Tempe, Ariz., and as national sales manager for ALHI member Royal Palms Resort and Spa in Phoenix. Prior to that, she was national sales manager at the Arizona Biltmore Resort and Spa, where she also had served as catering sales manager.
She is based in ALHI's new Global Sales office in Phoenix, Ariz., and may be reached at llewis@alhi.com and (480) 447-4886.