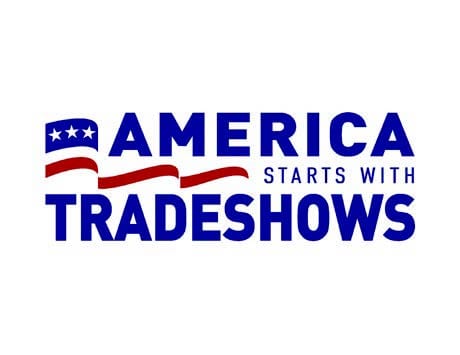 Houston, Texas—At noon today (Dec. 15), a gathering of Houston's tradeshow ecosystem will come together at the George R. Brown Convention Center in addition to simultaneous rallies going on in several other cities around the nation, to communicate with government leaders on the industry's state, and the unique challenges to ensure its future.
Speakers will include:
Mayor Sylvester Turner
Michael Heckman, acting President and CEO of Houston First Corporation
Linda Morales, organizing coordinator Texas Gulf Coast Area Labor Federation, AFL-CIO
Jennifer Hernandez, dir. of communications for Int'l. Union of Painters and Allied Trades District Council 88
Kelly Swords, co-chair of Houston America Starts with Tradeshows rally, Excalibur Exhibits
and impacted local business owners
While tradeshows face similar challenges to other live events such as theater, live music, sporting events and also restaurants, hotels and airlines—tradeshows cannot be lumped into the same recovery plan or timeline. This industry needs a unique solution to address not only its unique challenges but also the unique benefits that it brings to both local economies as well as the nation's GDP which far outnumbers anything brought by other live events on both a local and national level.
Yet so far this industry has not been seen, heard, or had its specific needs addressed. An entire $1.1 trillion industry that generates $130 billion in taxes has been wiped out overnight. It was one of the first industries to be shut down in March and unfortunately it appears it will be one of the last to recover as 6.6 million people continue to struggle to find meaningful work. Their voices have gone unheard while exhibit houses, union workers, florists, forklift drivers, truck drivers, carpet layers, print houses, food trucks and hundreds of other small business and independent contractors that support this $1.1 trillion industry are without income, are facing an end to unemployment benefits, have lost their healthcare and are struggling just to pay their bills and feed their families.
And still there is no clear path on how to survive the long-term consequences of these lockdowns and their effect on face-to-face gatherings. Businesses that have been joyfully built over many years are bankrupt or are moving in that direction quickly. For example, the U.S. airline capacity declined by about 70 percent as of April, but many more
companies in this industry have declined to zero percent. Imagine, in the span of one week, every single project you were working on was canceled and there would be no other meaningful jobs coming in until possibly Q2 '21 at the earliest—more than a year after the last big tradeshow was held.
You can toss out another PPP program or more EIDL loans—but for this industry, a PPP program is just shifting the burden of being the unemployment office to the business owners and unfortunately this does little to help many of the contract workers who are so vital to the industry. For many there are no paychecks left to protect—they've been out of work for 10 months or so already and face at the very least another four to six months of little activity. There is no work to be done. There are no jobs to be saved. There is no industry. And whatever comes in the future, the industry we've known is forever changed.
Conferences and tradeshows take lead-time—sometimes years. The planning and preparation involved in creating these events takes a long, long time. None of this can begin until planners have an indication that corporations will participate. We already know how to be safe—tradeshows and conferences in Europe and Asia have been going on safely for months now. But when that "open for business" day comes, the local bar will be open, but a tradeshow will still be months away. And even then, since most tradeshows are not open to the public and are B2B events, until corporations allow domestic and international travel by employees, large scale meetings and tradeshows (like World Petroleum Congress that should have been occurring this very month here in Houston but has been postponed an entire year) will continue to cease to exist.
The very thing that wiped out this particular industry is the same thing that makes it valuable—bringing people and ideas together from all parts of the world. The informal transfer of knowledge and wisdom. The friendships, the insights, the newness all around. As more time goes by, entrepreneurs walk away from their dream, heartbroken by the outcome and the added pain of seeing their own family and their employees without work, income, healthcare, food  and self-esteem. Their plans for the future include no plans. Many are at an age where being hired by a company is not likely. What money they had saved is used to live on, which offers nothing to rebuild with and the city and the nation lose the diversity that small, minority-owned businesses offer, that is one of Houston's best qualities and sets them far apart from any other city in the world.
"We do believe live conferences and tradeshows will re-emerge. We also know this industry will lag far behind every other industry. During that time, who knows what will happen to all the people. We know for sure that there will be very few companies, if any, who can pick up where they left off. It will be like creating a new industry with few leaders, few experts, and very few people willing to risk it all again," says Kelly Swords, co-chair of Houston America Starts with Tradeshows rally, Excalibur Exhibits.
She continues, "That means cities like Houston will continue to face budget shortfalls like the $55 million dollars lost from the 27 conventions cancelled this year. And the nation will continue to miss out on the $1.1 trillion of business that results from tradeshows. And 6.6 million Americans continue to be unemployed. America starts with Tradeshow—conventions are essential to our economic recovery as a whole. Please help our industry survive today so that we will still be here to help the nation thrive tomorrow. Further rounds of PPP and EIDL loans are not the answer. We need
specific targeted government assistance to help us to not only survive and recover, but to help the nation thrive for the future."
America Starts with Tradeshows arose and was coordinated through a Facebook Group called "Standby for our Future." Tradeshow workers.
.