Tweet

Oftentimes, transportation constitutes the smallest part of a tradeshow budget, but this decision could pose big risks if an exhibitor hasn't planned well, especially when shipping exhibit material overseas.
"When going across the waters, life becomes different," cautioned 40-year exhibit transportation veteran John Chadwick. He is vice president of business development at ML International Expo Logistics. "Better planning makes for better events. If you don't have a plan, you're bound to fail."
This failure could happen just from using the wrong transportation company. Freight forwarders, such as ML International Expo Logistics, carry out the international shipping process and specialize in the time-sensitive exhibition industry.
"The biggest mistake, especially with international, is not using a freight forwarder very versed in exhibitions and events and time schedules," he added. "Normally, you don't have any spare days if there is a problem, and exhibitors don't plan far enough ahead to allow for delays. When a delay happens, exhibition freight forwarders have their plans B and C and right down the alphabet to get that freight off a broken down ocean vessel to another ocean vessel or get it on an airplane. Most general freight forwarders don't have the sense of urgency to worry about this."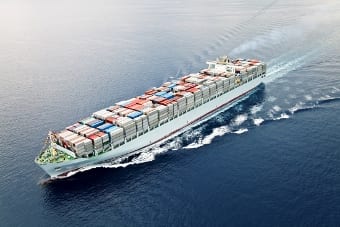 Shipment delays may not worry general transportation companies if their clients aren't exhibitors. In the exhibition industry, a late shipment could mean an exhibitor losing time and money from not participating in a show. Exhibit shipping companies also differ from courier companies, such as FedEx and UPS, which don't operate 24/7, do not work weekends or holidays, and may not like delivering to convention centers.
"Convention centers don't like [courier companies] delivering to them; they don't know where the freight goes. An exhibition freight forwarder has an agent on the other end. The freight is delivered to that agent who delivers it to the show site," explained Chadwick.
When courier companies do customs clearance, they use permanent entry in which the customer pays duties and taxes on the goods shipped. ML International Expo Logistics, in most cases, does a temporary import for exhibitors, allowing them to save money as they won't have to pay duties or taxes.
Ninety percent of the freight an exhibit transportation company handles requires a temporary import, according to Chadwick. With a temporary import, the company charges the customer for using its bond and avoids paying high duties and taxes for the exhibitor.
"The temporary import bond fee is usually 1 percent of the value of the goods," said Chadwick. "If it's a high-value shipment at $50,000, duties and taxes are in some cases from 30 percent at a minimum and can go even higher depending on the commodity and country you are exhibiting in. A 1 percent temporary import bond fee is around $500. Depending on what country you're in, you could have anywhere from 30 days to a year to export it, but that bond has to be closed out with customs to avoid paying duties or taxes on the shipment."
A general freight forwarder may not do temporary imports either, even though they are qualified to do them, because most of the material they handle doesn't require it. Most exhibit transportation companies can also move goods internationally by ATA Carnets — a passport for high-value goods.
"Let's say you have a million-dollar value on the goods you're shipping. Even a 1 percent temporary import bond is going to be horrendous — whereas the Carnet may cost $1,000 for the million instead of $10,000 for a temporary import. You save money by using a Carnet," he explained.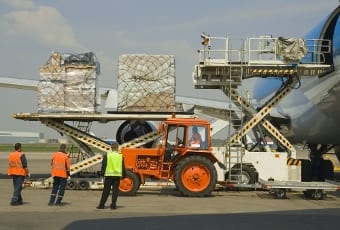 ATA Carnets allow easier customs clearance, but the goods entered on the Carnet must be shipped within one year, and only the items listed can pass through the country.
"If you're using a Carnet, don't throw your personal suitcase into the shipment because that's not going to be on the Carnet. If they decide to inspect that shipment and find that suitcase, your company could be fined by customs for doing an improper customs entry, and the entire shipment could be seized," warned Chadwick.
Most exhibition freight forwarders can assist their customers with attaining a Carnet. This means filing with the U.S. Chamber of Commerce, creating a general list of items that are being shipped, establishing a non-refundable bond, which is a percentage of the total value of the items being shipped, and requesting counter foils for each country the freight will go, so customs in that country can sign the Carnet in and out, avoiding any duties or taxes.
"If you have a Carnet with 10 counter foil sets, this means you can go to 10 different countries with it. You use a counter foil set when entering a country, and you use the other half of the set when exiting. If you are traveling around the world to 10 events, a Carnet is the way to go," he added.
The ATA Carnet system is recognized by 83 countries and territories. There are still many countries around the world, including some in South America, that don't accept Carnets and require bank guarantees, which could be expensive and time consuming, according to Chadwick.
"When an U.S. exhibitor puts up money for a bank guarantee, it could be anywhere from six months to two years before he gets his money back after he exports and re-exports. You're basically paying a deposit for the duties and taxes on a bank guarantee. The country holds that money in the bank for interest purposes as long as they can," he explained.
After freight arrives, many South American countries take 10 to15 working days for a customs clearance due to their tougher rules and regulations. South American countries also tend to be the more expensive to ship exhibit material because of their customs regulations, broker fees and taxes, which conflicts with tourism boards that promote global exhibitions. On the other hand, freight entering countries that are party to the Carnet system, such as those in the European Union and Asia, can clear customs in five to 10 working days.
Many shipping companies are members of International Exhibition Logistics Association, which works with governments and tourism agencies to streamline the exhibition shipping process. The association can also recommend transportation companies specializing in tradeshows.