This September, the second Art Business Conference will take place at Church House Conference Centre, one of London's most versatile conference and event venues.
Following its success in 2014, the one-day conference for art galleries, auctioneers, art advisors, foundations, collectors and art market professionals returns to discuss key issues affecting the international art market.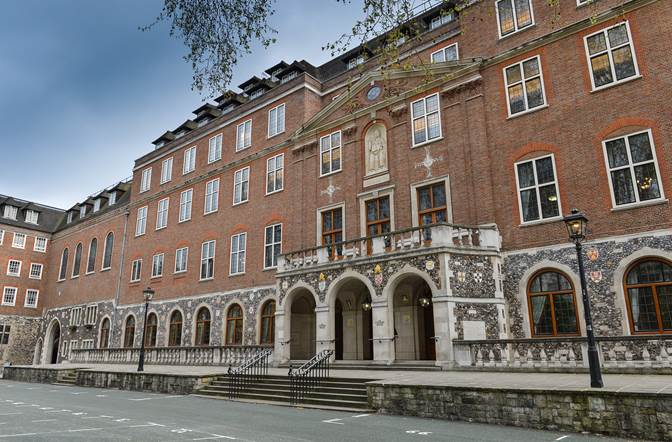 Through presentations, panel discussions and Q&A sessions, industry experts will share specialist advice and insights relevant to all those engaged in art businesses, including the latest updates in legislation. The conference will be chaired by journalist and author Georgina Adam and is being supported by Bonhams and Maserati.
More than 80 of the UK's leading galleries, auction houses, art advisors, fine art insurers, shippers, art lawyers, and art market businesses have already registered to attend the event, organized by Art Market Minds, which will take place on Sept. 3.
Louise Hamlin, director at Art Market Minds, commented, "Church House is perfectly located in central London, so it is an ideal place to have The Business Arts Conference. We have an impressive line-up of confirmed speakers making it a must attend event for art professionals. Not only will attendees be able to gain valuable industry insight, The Business Pavilion acts as a central meeting point providing senior figures with fantastic networking opportunities. The facilities at Church House will allow us to make the second edition of the conference an even bigger success and we look forward to the event in September."
Robin Parker, general manager at Church House Conference Centre, commented, "The Art Business Conference is an international event which will bring together a host of top class speakers, providing attendees with all the latest insights into the art world. We are delighted to be chosen as the host venue for this event and look forward to welcoming delegates through our doors in September."
Situated in the heart of Westminster, Church House Conference Centre is an AIM Gold accredited venue. It offers 19 flexible event spaces, which accommodate between two and 664 guests, and host a wide variety of events including meetings, conferences, awards ceremonies, gala dinners and receptions. For more information, call 020 7390 1590 or visit www.churchhouseconf.co.uk.