by H. K. Wilson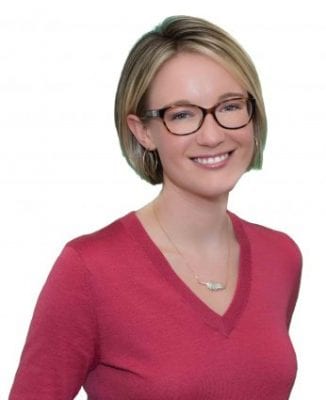 The industry may not be experiencing business as usual, but EDPA President Amy Sondrup (pictured left) remains optimistic about the future of tradeshows. She assures everyone that plans are full steam ahead for the organization's signature event, EDPA ACCESS 2020, scheduled for Dec. 1-3 at La Cantera Resort & Spa in San Antonio, Texas. "We're leaning toward a hybrid event, and the content will be better, and more relevant, than ever," Sondrup says. "We'll keep everyone informed as we move forward."
Another exciting offering from EDPA is its annual awards, and 2020 awards nominations are now open. According to Sondrup, "This year we are including a new award, Future Leaders Award, which will honor the best and brightest young professionals in our industry, those who are already making a difference with their day-to-day contributions and thought leadership."
Other award categories include the Hazel Hays Award, Ambassador Award, Designer of the Year Award, EDDIE Awards, International Collaboration Award and the Chapter of the Year Award. Submissions are due by Oct. 2. For more info or to enter any of the award categories, visit https://www.edpa.com/edpa-awards.
Sondrup acknowledges the hard work of the many EDPA chapters throughout the country that "continue to make the EDPA commitment to the industry a 365-day reality with online gatherings and programs."
And the single most positive thing she is personally working on right now? "I'm very excited about the collaborations we're exploring with several of our clients and partners to make hybrid offerings compelling and engaging. We are embracing challenges and heightening our skill sets as our new reality unfolds."
EDPA Executive Director Dasher Lowe says he felt positive vibes at the Together Again Expo held at the Orange County Convention Center in July. The hybrid event, hosted in collaboration with Alliance Nationwide Exposition, connected more than 1,400 live industry professionals and 8,225 virtual attendees.
"I think they fully accomplished the objective of showing how an event can be successfully executed within the new standards," Lowe says. "From the moment you walked in the door and had your temperature checked, to heading onto the show floor and seeing the 'this area has been sanitized' signs, I felt completely safe and comfortable."
EDPA Upper Midwest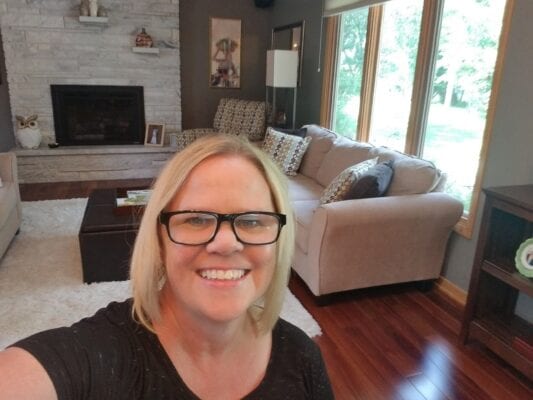 The View from the Dining Table
While working from home, Upper Midwest Chapter President Jennifer Hermanson (pictured right) enjoys the companionship of her current coworkers, "two kitty assistants, who keep the operation running smoothly," as she taps away at her computer on the dining room table.
Jennifer says that she is encouraged by conversations she is having with her clients. "Although most tradeshows have been cancelled through first quarter of 2021, I am optimistic that live events and tradeshows will return bigger, better and busier than ever. Many of my customers have mentioned how much they miss the face-to-face interaction with attendees on the show floor and how challenging it is to demonstrate their products virtually. Experiential marketing will make a comeback in a big way!"
EDPA Southern California & Northern California
Coming Together as a Region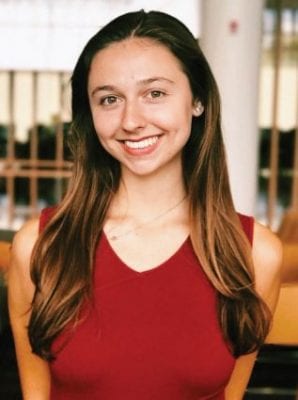 While each chapter retains its own leadership, EDPA SoCal and NorCal chapters are working together indefinitely to host virtual events. "The purpose of this is to open event invitation to a greater base of members in order to offer additional value during this difficult time," explains SoCal President Antonia Nuzzolo (pictured right).
In addition to hosting a virtual happy hour at 4 p.m. on the first Thursday of every month, on Aug. 20 they hosted a virtual meeting with Katina Rigall Zipay of Women In Exhibitions to discuss the organization's mission and how EDPA members can support it.
Nuzollo says there is a silver lining in meeting virtually. "I have been excited that EDPA SoCal has been able to welcome members from around the country to meetings. This allows us to trade insight about the industry from various locations which is valuable, especially during this time."
EDPA Las Vegas
Ramping Up for the Return of Tradeshows in 2021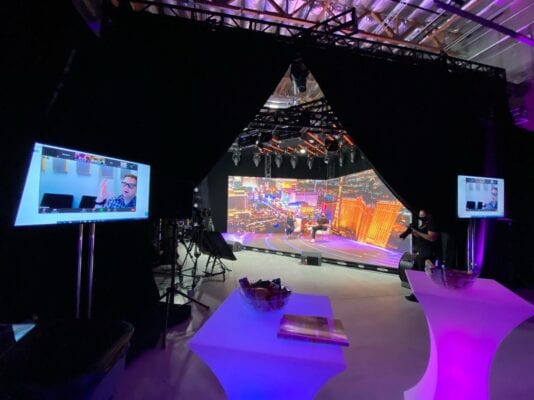 On Aug. 12, the Las Vegas chapter hosted a hybrid summer mixer in conjunction with Total Show Technology. The in-person portion was held at TST's facility (pictured left), and the virtual portion was presented via Zoom. President Emeritus Mike Sunseri said, "Thank you to Trade Show Technology for hosting and inviting a wonderful panel to share their expertise with us."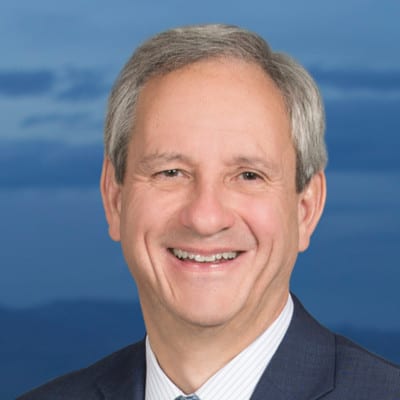 Sunseri had more positive news to share from the recent EDPA LV happy hour Zoom meeting with special guest Brian Yost (pictured right) of the LVCVA. Yost presented promising news regarding several Las Vegas Strip properties that are going forward with convention space expansions. "The LVCC expansion is still on track to be completed before the end of 2020. The expansion includes 600,000 sq.ft. of new, leasable exhibit space, a 14,000 sq.ft. outdoor terrace able to hold receptions with up to 2,000 attendees, and a grand atrium. Resorts World is on schedule to open summer 2021 and will have 350,000 sq.ft. of meeting space. Wynn added 250,000 sq.ft. of meeting space in February. Caesars Forum recently added 300,000 sq.ft. of exhibit space, including the two largest pillarless ballrooms in Las Vegas. To sum it up, Las Vegas is ready for the return of tradeshows in 2021!"
EDPA Midwest
Still Wired Together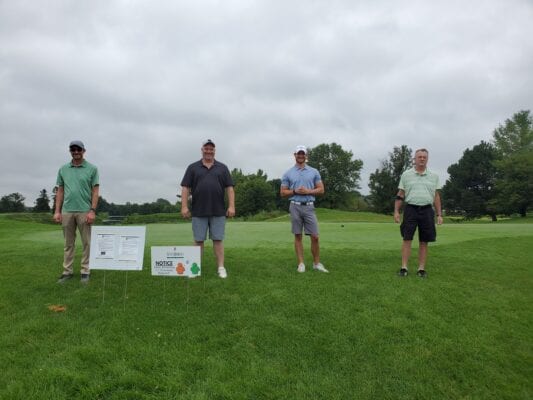 Golf lives eternal, and 32 golfers proved it when they showed up on July 27 for the 17th Annual Chicago Randy Charity Golf Outing at Seven Bridges (pictured left). It was a beautiful morning to be outdoors, and everyone played it safe by applying their best social distancing practices.
On Aug. 5, the Midwest chapter hosted a virtual event on the importance of face-to-face connections called, "Wired Together: Why Humans are Compelled to Connect." This presentation explained that, despite our challenging times, there is still hope for face-to-face industries because of our fundamental human drive to gather.
Guest speaker Dr. Jennifer Esperanza, co-chair of the Dept. of Anthropology at Beloit College, shared a look at the past and an encouraging view of the future with lessons on resilience and innovation derived from anthropology.
According to Midwest chapter President Jacqueline Hake, "Afterward, guests were encouraged to explore the virtual environment and join us for one of the two socials in the speakeasy. The conversation was upbeat and hopeful, and the virtual platform was easy to navigate and exciting to experience."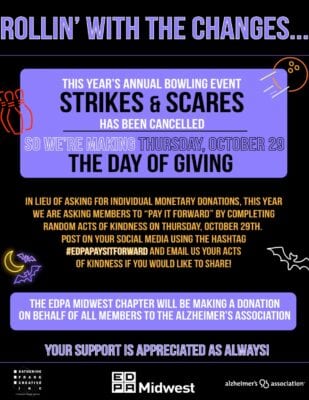 The chapter has decided that its annual Strikes and Scares Bowling event to benefit the Alzheimer's Association will be replaced with a day of kindness and giving. Hake says, "We ask that our members perform random acts of kindness on Oct. 29 and post on social media using the hashtag #EDPApaysitforward. Additional information will be on our website soon."
Hake's optimism comes through in her observations about the lessons we can all learn in crisis. "There are some positive conversations taking place in our industry. First, we have come together like never before to advocate for live events and to work together to raise awareness of our industry through Go LIVE Together and Live for Life. Everyone I talk to realizes that we are all weathering the same storm, and we are a family now more than ever."
Hake shared this memorable quote from basketball great John Wooden: "Do not let what you cannot do interfere with what you can do."
EDPA Great Lakes
Bonding on the Golf Course
In late-September, the Great Lakes chapter is hosting a much-anticipated golf event. Says Chapter President Kevin Sacharski, the goal is to "promote fellowship, networking, and frankly, getting out and seeing each other!"
EDPA Texas
Wine and Spirit
EDPA Texas uncorked the creativity with a virtual wine tasting event on June 24. Members channeled their inner sommelier with the help of the director of wine making from Union Wines in Oregon.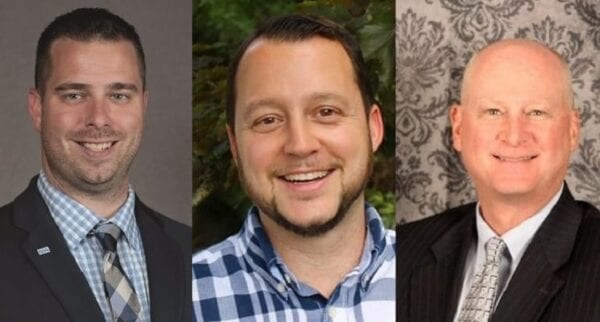 On Aug. 18, the Texas chapter was also enthusiastic about hosting a Zoom panel presentation on GBAC Certification and what it means for the industry. Brant Insero from ISSA talked about what it takes for a facility to get certified and how working in a certified facility will affect the way EDPA membership does business there. The Holt Group's John Zipay spoke about his experience getting certified, why he decided to do it and what advantages he thinks it will bring to his company. Mark Tester, executive director of the OCCC, discussed what GBAC certification has done for his facility and its impact on reopening for tradeshows and events.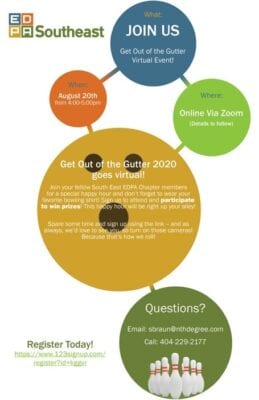 EDPA Southeast
Getting Out of the Gutter—Virtually
EDPA Southeast called upon members to spare the time to Get Out of the Gutter—virtually—in order to preserve the chapter's time-honored event. It proved to be right up everyone's alley, as they put on their favorite bowling shirts and participated in a virtual happy hour/bowling tournament. Prizes were awarded, and pithy bowling puns kept the good times rolling!
EDPA Northeast
Together Again for a Classic
EDPA Northeast members are saving the date for "The Classic" EDPA Northeast Annual Charity Golf Tournament to be held at Shaker Hills Country Club on Sept. 14. All are looking forward to a safe and fun time together outdoors—and for a great cause!
An excerpt of this story originally appeared in the Sept./Oct. issue of Exhibit City News, p. 42. For original layout, visit https://issuu.com/exhibitcitynews/docs/ecn_sept-oct_2020