Atlanta Convention & Visitors Bureau (ACVB), a private, nonprofit organization, hired a national sales manager.
In this role, Melissa Legaux will generate leads and book meetings that require 251 to 1,200 hotel rooms on peak.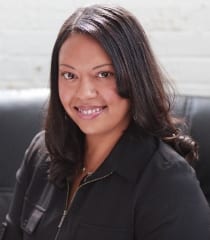 Collaborate Magazine also recently named Legaux to its annual "40 Under 40" feature, which highlights the accomplishments of the hospitality industry's top young professionals. Legaux, who brings 15 years of hospitality and sales experience to her new role, is featured in the February/March issue of Collaborate.
Prior to joining ACVB, Legaux spent seven years with Cobb Travel & Tourism, serving as membership and convention sales and services manager and, most recently, as national sales manager of professional and group business. Legaux also spent five years working in sales at AT&T/BellSouth Communications and began her career with sales roles at Visit New Orleans and Delta Queen Steamboat Co.
Legaux received her B.S. in Meeting & Convention Management from the Lester E. Kabacoff School of Hotel, Restaurant & Tourism Management Administration at the University of New Orleans.