Atlanta Convention & Visitors Bureau (ACVB), a private, nonprofit organization, promoted an employee to executive vice president and chief marketing officer.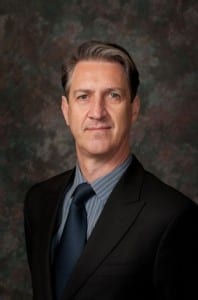 In his new role, Andrew Wilson will guide all online and offline marketing initiatives for ACVB. He will continue to work with bureau members and the city's key organizations to integrate content and grow Atlanta's official destination presence. In addition, Wilson is charged with expanding ecommerce initiatives and increasing advertising revenue for ACVB.
"Andrew is an exceptional marketer who consistently brings fresh ideas to our organization," said William Pate, president and CEO, ACVB. "I'm sure that his leadership will help Atlanta maintain its place as one of the country's top convention and tourist destinations."
Wilson came to the Atlanta Convention & Visitors Bureau in 2009 after serving as chief operating officer for Brand Atlanta, a not-for-profit, city-led initiative to develop and promote a singular brand identity for Atlanta. He began his career at consumer marketing giant, Procter & Gamble, where he worked for more than a decade gaining experience in product development based on consumer understanding and held a senior strategic planning role in South America. Subsequently, Wilson held leadership positions with companies including Cap Gemini and Alliance Consulting, and has consulted for CibaVision Corp.
A resident of Atlanta since 2002, Wilson is an active supporter of the local arts community and volunteers his time as a board member for 7 Stages Theatre and the Museum of Design Atlanta.