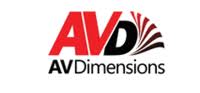 Officials for AV Dimensions recently announced the addition of several new key members to its growing staff.


"We are very happy to have each and every one of these amazing people join our staff. The power of knowledge, know-how and dedication is sure to give our clients that extra mile which we dedicate ourselves to giving," said Andrew Wight, president and sales director, AV Dimensions.
Industry veteran Sheri Boyd joins AV Dimension's growing sales team as senior account executive. Boyd most recently was an account executive for AV Images and has more than 20 years' experience in the tradeshow industry. She will operate from the company's new offices in Tracy, Calif. Mary Morales has been promoted to the position of business development. Morales has been an account executive with AV Dimensions and will be working out of the firm's office in Tracy, Calif.
Diane Fisher joins the firm as its new account manager in the client services department in AV Dimension's corporate office in Chandler, Ariz. Fisher most recently was the director of operations and sales at PSAV Phoenix Event Services. Fisher has more than 12 years' experience in the tradeshow business and was responsible for creating P&L, day-to-day operations of sales, project managing, warehouse coordination, trucking, billing, shipping and receiving while with PSAV Phoenix. Ron Weathley becomes the newest manager of technical services for AV Dimensions and will ensure clients are matched with technicians capable of meeting client needs.
Headquartered in Chandler, Ariz., AV Dimensions provides technology solutions for exhibit and design producers, tradeshow/event managers, and meeting planners to create engaging tradeshow, corporate meeting and event displays.