Five-star Barceló Bávaro Beach Resort in Punta Cana, Dominican Republic, announced the completion of a full-scale technology update for its convention center – the largest and most advanced in the Dominican Republic.
Barceló contracted global Wi-Fi technology company Ruckus Wireless, which played a part in the London Olympics in 2014 and FIFA World Cup 2014, to provide the latest Wi-Fi capabilities to the Barceló Bávaro Convention Centre and the meeting rooms at the Club House at Barceló Bávaro Palace Deluxe.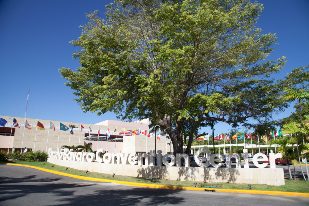 The new technology ensures that Barceló Bávaro Beach Resort's convention facilities can support up to 500 simultaneous connections in a high-capacity environment. Ruckus' Wi-Fi access points, all on a single node, guarantee reliable and high performance for every scale of event.
Barceló Bávaro Convention Centre is the largest in the Dominican Republic. Spread over more than 123,785 square feet, and with 13 state-of-the-art meeting rooms, it can be subdivided into many different specifications. The center's capacity is a maximum of 5,000 people. The Club House has eight new multi-functional meeting rooms that can be converted into 13 smaller rooms for seminars, drinks receptions, conventions and banquets.
For more information, visit barcelo.com