Blue Sky Exhibits LLC, an exhibit design firm, hired a key employee as a senior project manager.
Roger Reyelts joined the production staff at Blue Sky Exhibits bringing more than 30 years of industry experience.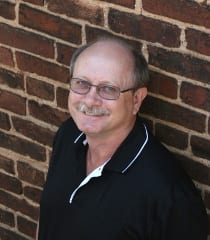 His career began on the bench as an exhibit builder, and he worked his way up to warehouse manager and then project manager. Reyelts likes to see projects from beginning to end, particularly new construction. He also puts a priority on how exhibits are managed and produced.
Big corporate exhibit programs are his favorite challenge, especially creating new and exciting looks for each show, using mostly the same elements. He most recently managed the Philips Consumer Electronics account as well as Philip Morris. His goal is to fulfill client needs and requests creatively within their budget. Blue Sky will leverage Reyelts' experience and passions as he takes on several of their key clients.
Reyelts is a man of ambition. He had a 30-year goal to shoot a hole-in-one, accomplished a few weeks ago at the Marietta City Club golf course. He is also a passionate deep-sea fisherman, and dreams of one day catching a blue marlin. Reyelts is married to Dorothy and has four children.