Canada's oldest and largest annual community event will become an independent affair as the Canadian National Exhibition (CNE) begins the transition into an independent organization in 2013.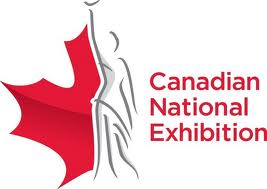 "The CNE continues to be an iconic institution and a popular community celebration that is synonymous with the late days of summer. We continue to create memories and make people smile," said Brian Ashton, president, Canadian National Exhibition Association. "While we shall continue to be Exhibition Place's biggest and most important tenant, we will now have full and masterful control of our programming and financial future."
CNE officials are working to make the organization a non-profit with full control over the planning, financing and administration of the annual exhibition. They will continue using the Exhibition Place venue and remain its largest and most important tenant. The CNE currently is a provincially incorporated agricultural society under the control of the city of Toronto's Exhibition Place board of management.
Held in Toronto since 1879, the CNE has partnered with the city of Toronto and Exhibition Place to showcase Canadian heritage and economic as well as technological progress during the event's 133-year run. The 18-day affair includes a wide array of entertainment, aerial acrobatics and air shows, ice skating, parades, farming demonstrations, national and international foods, midway rides and other attractions.
The CNE is held on the Lake Ontario waterfront at the 192-acre Exhibition Place located
just west of downtown Toronto and is the seventh-largest fair in North America. The event annually attracts about 1.3 million visitors and stimulated the Toronto economy by nearly $59 million and Ontario's by about $80 million during the 2009 event, according to the Enigma Research Corporation.
But CNE officials want more control over the event and its annual planning to ensure a truly entertaining event continues to be offered.
"Over the course, of our 133 year history, we have had to be flexible and adapt to changes made to our own site and in the world around us," said Ashton. "In fact, one of our greatest strengths has always been our 'adaptability.'"
This year, the 134th annual CNE is scheduled from Aug. 17 through Sept. 3, marking the last year the event will be under the control of Toronto and Exhibition Place officials. Next year, the event will be completely independent of Toronto and Exhibition Place, although the venue will continue hosting and profiting from the annual affair.
During the prior 10 years, the CNE has paid more than $20 million in site fees to Exhibition Place and contributed another $7.3 million in operational surplus. This year's attractions include a new rollercoaster and panoramic sky ride as well as the usual assortment of concerts, ice skating exhibitions, aerial shows, chef demonstrations, exotic foods and dog show, among others.