The International Special Events Society (ISES), a global association that represents the creative events market, announced Dec. 2 Catersource : Event Solutions as its first Trade Show Partner as part of its recently launched Global Partner Program.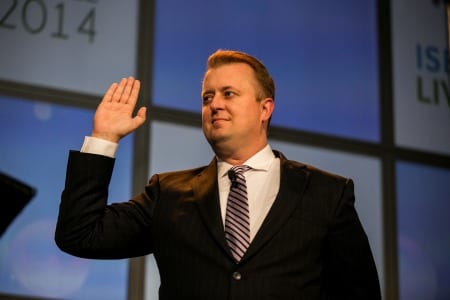 The partnership will see the two organizations work together on a number of cross promotional initiatives over the next 12 months.
"I am pleased to be able to announce this significant partnership today. Catersource : Event Solutions is an event which shares many of the objectives and values with those of our own members and we look forward to working together for the benefit of both our two organizations and our industry," said ISES International President Kevin White, CSEP.
ISES will provide a dedicated Education Program containing its 'ISES Approved' content at the 2015 Catersource and Event Solutions Conference & Tradeshow, to take place March 8-11, 2015, in Las Vegas.
"We are thrilled to be able to join forces with this talented group of professionals who, like us, bring such creativity and inspiration to their client relationships and we know this collaboration will serve to enhance and build upon each other's strengths," noted Ron Bigley, brand director, Catersource and Event Solutions.
This collaboration is the first to be announced as part of the ISES Global Partner Program, launched in early November, and which enables organizations to develop commercial partnerships with the international event association and gain access to its membership and their combined $22 billion of global event spend.