Center for Exhibition Industry Research (CEIR), a research agency for the exhibition industry, selected its new president and CEO.
Effective Dec. 1, Brian Casey, vice president and general manager of Cleveland Global Center for Health Innovation & Convention Center, will replace current CEIR leader Douglas Ducate. Casey will become the organization's fifth leader.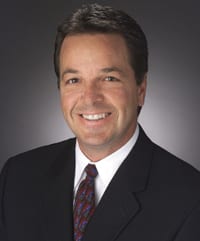 "I am very honored and excited to have been selected to lead CEIR. I have seen CEIR grow and become the essential source for providing thousands of professionals with the data and research that fuels our industry," said Casey. "I look forward to working with the board of directors and staff to enhance the solid foundation that the CEIR board, Ducate and Executive Director Cathy Breden have established."
To ensure a smooth recruiting process, the CEIR board of directors and Selection Committee retained the services of Minnesota-based SearchWide, a full-service executive search firm specializing in C-Level, director and management-level executive searches for companies ranging in size from Fortune 500 corporations to mid-sized public and private companies. As a result, a detailed CEO transition plan has been in place and has guided all the key elements of the change for the position.
"I have known Brian for many years and am very pleased with the Selection Committee's decision. Brian is very well qualified to lead CEIR going forward. Brian has a solid background as an exhibition organizer and facility manager that will uniquely benefit CEIR," said Ducate. "I have the utmost confidence in Brian and his ability to continue to advance CEIR's mission."
At the Cleveland Global Center for Health Innovation & Convention Center, Casey is responsible for operations and sales and marketing. With more than 30 years of experience in the exhibitions and meetings industry, he served as president and CEO of the High Point Authority; owner of Next Generation Events Group; executive vice president at SmithBucklin; and managing director of tradeshows for the International Housewares Exposition.
Casey brings diverse experience having run some of the largest exhibitions in the U.S. He led a division in the for-profit association, multi-management area for the largest association management firm; launched new events, ran his own exhibition company and, most recently, led the operation with the opening of a new convention center in Cleveland.
"The selection of Brian was a unanimous decision by the Search Committee and similarly endorsed by the board. We have the utmost confidence and admiration in him based on his background, which will uniquely benefit CEIR, and we look forward to working together on strategic initiatives and research projects," said Greg Ortale, board chairman, CEIR. "I am pleased to know that CEIR will be led by a professional with an exemplary background and credentials who understands the exhibition industry and is committed to its future."
Casey serves on the boards for the Rock & Roll Hall of Fame, Positively Cleveland Convention & Visitors Bureau and the Downtown Cleveland Alliance. He has served on the board of directors for the International Association of Exhibitions and Events (IAEE) and CEIR. He is a past chairman of Major American Trade Show Organizers (MATSO) and past chairman of the IAEE Midwest Chapter. He has also served on advisory boards for Columbus CVB, Phoenix CVB and Chicago CVB as well as one of the industry's largest general service contractors, GES.
Upon or after his first day with CEIR, Casey can be reached at bcasey@ceir.org.
See related article: "CEIR president and CEO to vacate position by year's end."