The Convention Center Authority has voted to confirm a brand new contract with Centerplate, food and beverage partner for the Music City Center and hospitality partner to North America's premier convention centers and meetings venues. The new multi-year agreement will still encompass hospitality, catering and culinary services at the convention center that highlight local Nashville purveyors and Diverse Business Enterprises.
"Every Centerplate team member goes above and beyond to make the guest experience unforgettable, and we are proud to maintain our relationship together," says Charles Starks (pictured left), president/CEO, Music City Center. "Providing exceptional food and beverage for best-in-class events that creates positive memories and generates economic benefits for stakeholders throughout the city and state is a key imperative, and we look forward to continuing to do so together."
Centerplate first took over the food service for the Music City Center as the inaugural provider shortly before the venue opened in May 2013. Led by General Manager Doug Zimmerman and Executive Chef Max Knoepfel, the onsite team curates a program rooted in delicious menu items, community inclusion, industry-leading sustainability and extraordinary customer service. It is supported by a broader network of subject matter experts from Centerplate and its parent company Sodexo, ranging from emerging payments to design infrastructure to sustainability best practices and more.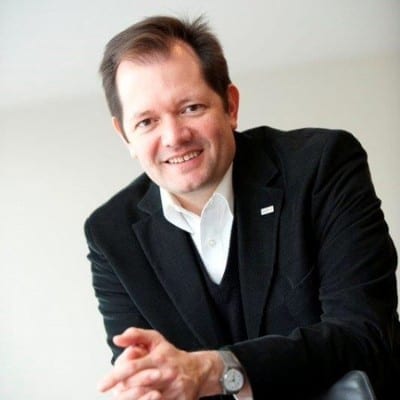 "We are thrilled to be chosen to continue serving the Music City Center, as this has been and will continue to be an important, long-term relationship for us," says Steve Pangburn (pictured right), chief executive officer, Centerplate / Sodexo Sports & Leisure. "Through high-quality service, partnerships with premium local partners and innovative new design, we were thrilled to earn high scores amid this competitive bidding process, and appreciate the forward-facing, high-level vision of our venue partners."
The Music City Center is a local icon, and local engagement taps into relationships with groups like the Boy Scouts, YWCA and Junior Achievement. The culinary efforts specifically, led by Chef Max, also:
Reduce the building's carbon footprint by sourcing 99 percent of produce from more than 60 regional farms through a supplier partnership

with

 Creation Gardens
Work

with

 the local Hunters Lane High School Academy of Hospitality, to introduce students to careers in hospitality by annually offering them a full day of job shadowing in the kitchen and throughout the broader F&B operations
Team

with

 the Nashville State Community College Culinary and Hospitality programs through advisory board participation and opportunity provision
Commit to continue tapping into a respected local council of esteemed restaurateurs, tastemakers, distillers, brewers and farmers to fully capture the pulse of the local culinary landscape
In fact, the Music City Center was the first convention center to become REAL-certified, doing so in 2014. REAL stands for Responsible, Epicurean, and Agricultural Leadership, and is a nationally recognized mark of excellence for food and foodservice operators committed to holistic nutrition and environmental stewardship.
Centerplate is proud to serve many of PCMA's top 10 convention centers in North America, and looks forward to continue helping to mold the future of guest hospitality for all those who come to Nashville to enjoy meetings, events and social gatherings of all shapes and sizes.
The Music City Center has been designed from the ground up to meet the client's specific needs. With 350,000 square feet of exhibit hall space, their facility has the technology and equipment to ensure that needs are met. For more info, visit www.nashvillemusiccitycenter.com.
At gathering places across North America and the United Kingdom, Centerplate and its partner venues have been defining extraordinary experiences through thoughtful hospitality, expertly delivered, for more than 80 years. Their strategic approach to hospitality creates tailored food and beverage programs, unique hospitality design, rewarding event and retail services to deliver the type of one-of-a-kind, local authenticity that builds loyalty, reputation and memories. Centerpiece partners with more than 300 premier event venues across the U.S., Canada and the United Kingdom, annually serving more than 115 million guests. Centerplate maintains a significant, long-term presence in the ski industry, serving as the hospitality partner of choice at famed resorts like Holiday Valley, Smugglers' Notch, Jiminy Peak, Gore Mountain, Whiteface and Bristol Mountain. For more info, visit centerplate.com.