CEP Exhibit Productions, an internationally recognized full-service tradeshow company, promoted a senior employee to executive vice president and general manager.
With CEP since 2013, Michael Ebert originally joined the company as vice president and director of sales.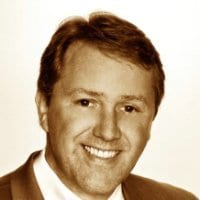 "This appointment is a result of Michael's ability to think strategically on a regional and global scale, the respect he has earned from his peers, clients and partners and his significant contributions to the company.  We look to his leadership being an integral part of CEP's growth and stalwart positon in the industry," said Werner Koos, owner and CEO, CEP.
Ebert's new role will include implementation of a variety of strategic initiatives and practices for the company; increased involvement with CEP's executive leadership; and expanding market segments, concenter operating procedures and continuing to serve existing clients.
Over his more than 15-year career, Ebert gained extensive experience in trade exhibit, marketing, and event and business development. His work experience includes senior positions at exhibit design, production, incentive and communication firms.