Circle, a leading omnichannel guest experience agency, recently announced a series of new hires and operational enhancement. The target expansions include a broadcast studio team in New York City and a digital virtual studio in Las Vegas. A dedicated private event division has also been established with senior executive level personnel represented in San Francisco, Los Angeles, San Diego and Orlando.
The new hires span major event markets across the U.S. building upon the companies forward facing post-COVID positi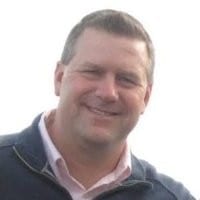 oning as the guest experience landscape continues to pick up steam.
"We are very upbeat on the return of business across our omnichannel business verticals and are investment minded, seeking senior executive level talent to lead our movement to a media-rich transformation," says CEO Shawn Garrity (pictured right).
In addition to increased headcount and footprint, Circle has also finalized a complete rebrand of the company including a new website, integrated sales, marketing and operating platform, blending Exhibit Force and Hubspot.
Their new hires, including Michael Garrity, chief operating officer; Dave DeVito, SVP, strategic development; Paula Handra, VP, event operations; Ryan Ricci and Robert Leyvas, senior account executives; Pat Hagerty. director of business development; Alicia Rosen, account manager and Adrian Ortega, senior project manager; will be featured in Exhibit City News "People on the Move" in the coming week.
The final touch on the refresh was to renovate the entire Las Vegas headquarters.
Circle is an omnichannel guest experience agency that delivers a wide array of dynamic and memorable experiences, across multiple touch points. For more info, visit www.wearecircle.com