by Richard Erschik (pictured below)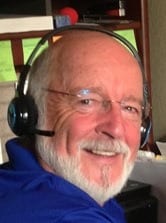 Virtual tradeshow owners, organizers and association conference managers need to read the accumulating reports, and listen to what exhibitors are saying about "their" exhibiting experience in virtual tradeshows.
1."They don't work."
2."No one visits my booth."
3."It was a waste of time/money."
Exhibitors are saying that because no one is teaching them how to exhibit virtually, which requires a completely different strategy and tactics than exhibiting in face-to-face events.
No one is teaching them how to use the names they already have in their databases to invite their customer's and prospect's participation in the show and drive memorable booth visits.
No one is teaching them how to engage booth visitors during the show to qualify their interest, application and worthiness, for  lead conversion and/or post-show follow-up.
No one is teaching them how to structure a virtual sales office for lead follow-up after the show, to continue the conversation they had with booth visitors during the show.
While experience is the best teacher, traditional exhibitors haven't had enough time to learn the how-to's of virtual tradeshow exhibiting. Therefore, the bad experiences they are having reflect negatively on the show organizer's NPS (Net Promoter Score) and exhibitors' overall virtual tradeshow exhibiting experience.
The NPS measures customer experience and predicts business growth. This new proven metric transformed the business world and now provides the core measurement for customer experience management programs around the world. NPS is calculated and scored from the answers to key questions using a scale of 0-10. Question example; "How likely are you to recommend (brand) to a friend or colleague?"
Exhibitors have better names in their own databases, for virtual tradeshow booth invitation and overall show attendance, than any organizer could ever muster. Teaching them how to use the names they already have, for their own virtual tradeshow booth promotion, also increases the overall numbers of attendees that visit the show.
And that's a VERY valuable lesson to teach exhibitors and a way for organizers to increase attendance in their show for FREE.
As an example, if 100 exhibitors use the names in their databases to invite 100 of their customers and prospects to the show, and only 10 percent show up, that's 1,000 more visitors to the show. Even better, the measurable booth activity from the exhibitors' customers and prospects will reflect positively on their booth activity and their overall evaluation of the show.
During a traditional face-to-face tradeshow, exhibitors typically waited for visitors to "wander in" to their booth and then they reacted. In the virtual or hybrid world, visitors are less likely to wander in. They need to be "driven in" or "invited." That's why strategic and tactical pre-show promotion by exhibitors is more important than ever in the virtual world.
Once visitors come in to a virtual tradeshow booth, they need more interaction with exhibitors than a video they can watch, a bunch of reading they have to do, or a link they have to click on to get more information. They need "immediate attention," just like in face-to-face events.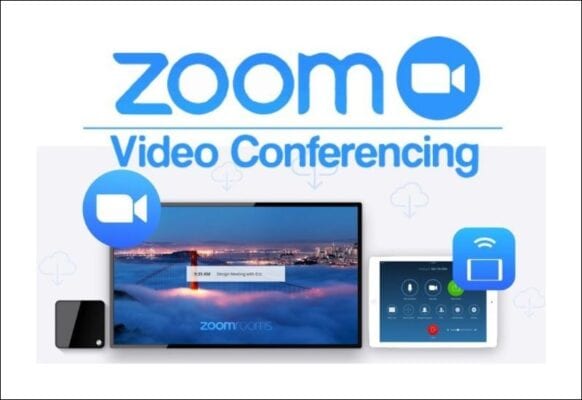 Having an open Zoom Room during all exhibiting hours, for immediate attention and engagement, is a great way to initiate an exhibitor's memorable and positive experience. Furthermore, teaching exhibitors how to effectively use Zoom to manage and qualify visitors during the show, should be an overall part of the "Exhibitor Kit" that organizers should give to their exhibitors for FREE. That's the value-added that organizers and show producers are missing.
As with face-to-face exhibiting, post-show lead follow-up, after a virtual event, is where the rubber meets the road. And it's in this area where teaching your exhibitor's how to extend their tradeshow experience pays off the most.
Zoom is by far the most widely used video conferencing platform available today. Especially their free version. However, most people don't know any more about using Zoom than having clicked on a link that someone sent them to join an online meeting.
Using ALL of the features of Zoom contributes to virtual and hybrid tradeshow exhibiting success and a positive ROI as follows.
The polling features of Zoom can be used for lead qualification.
The breakout rooms feature can be used for specific information presentation.
The recording feature can be used for validation and reference.
Most people don't use those features of Zoom or even know they exist.
These are but a few of the many strategies and tactics that virtual tradeshow owners, organizers and association conference managers need to teach their exhibitors. Because expecting exhibitors to find out on their own, isn't working and is creating the aforementioned negative effects on the overall virtual tradeshow exhibiting experience for many exhibitors.
Providing FREE exhibitor education in the virtual world pays off BIG TIME.
Richard Erschik, included in Trade Show Executive magazine's "Who's Who" in Exhibitor Education & Training, is the founder and owner of the Trade Show Exhibit Manager Academy (www.TSEMA.org) and the Exhibitor Training Webinar for virtual, hybrid and in-person training. For more info, visit www.ExhibitorTrainingWebinar.com or call (630) 642-6500.