International Association of Convention Centers (AIPC) represents a global network of over 170 leading convention centers in 54 countries with the active involvement of more than 1,000 management-level professionals worldwide. Geoff Donaghy, president, AIPC, speaks to both successes and challenges faced by facilities.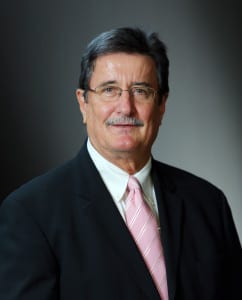 While client demands are on the rise, government support and investment are lingering. The key to overcoming such challenges is to adapt, beginning with such amenities as technology and connectivity, according to Donaghy.
What are the biggest issues facing convention centers today?
The biggest challenges centers are facing worldwide are competition, adaptation and relevance. While these are all linked in many respects they each need to be addressed with very specific strategies, and that's a big part of what center managers are doing these days.
What's the competition issue all about?
There has been tremendous growth in the center product in recent years, through both new entries into the market and the renovation and expansion of existing facilities. The result is that clients have a lot more choice and centers have to compete harder for their business. Ironically, this growth continued right through the recent economic recession, largely because of projects that were already underway along with the fact that many governments saw convention facilities as a way of accessing the many benefits the industry offers.
What's been the effect of this competition?
Today we have what is essentially a buyer's market, which means that organizers and those acting on their behalf can and do negotiate hard and in many parts of the world look for incentives and discounts beyond anything we've seen in the past. That means everyone needs to work a little harder and find new ways to distinguish themselves from their competitors. It also means that centers that can't deliver a high quality product are finding it tougher to attract business because there are so many good alternatives.
What about adaptation?
Events today are constantly evolving in terms of formats, technology and delegate expectations and centers need to be able to respond to this, often within the constraints of a fixed set of spaces. The key to success is increasingly an ability to create flexibility in both facilities and services that can respond to new demands.
At the same time, business practices are also changing rapidly in ways that create different sets of relationships and approaches to booking and delivering events. For example, time frames in the booking cycle have shortened dramatically in some cases and traditional methods of booking accommodation have shifted in the face of online alternatives. All these factors impact things like business projections and market strategies and place new demands on center staff that again need to adapt in order to compete successfully.
What do you mean by relevance?
Eighty percent of centers today are owned by some level of government – and governments have been under significant pressures arising from the financial crisis and the economic recession of recent years. That has put downward pressure on center revenues at the same time that many governments are challenged in their own finances – which means that the "pure" economic rationale based on incremental visitor spending often isn't enough to justify ongoing investment.
The answer of course is that centers aren't just about generating visitor spending – they're more about what events can do for a destination, from creating broad economic impacts to facilitating knowledge transfer and attracting new investment. This means centers need to do a much better job of underlining their broader role in supporting community development policies and demonstrating how they are helping respond to today's most urgent government priorities, and many are doing just that.
How do clients select a destination today?
Location decisions are the result of a range of factors including both venue and destination matters. If any one of these is not acceptable, it can result in a loss of business as planners need the full "package" of features in order for their event to be a success. In terms of the venue, key issues are the size, configuration and flexibility of space, available services, cost and management reputation.
For the destination, issues such as the quantity and quality of available accommodation, safety and security, ease of access, overall cost structure and attractiveness to delegates are most important. Two rapidly emerging factors for centers in recent years have been technology and connectivity (to respond to growing delegate communications expectations) and the quality of the experience offered in both the center itself and the immediate surrounding area as many delegates spend the bulk of their time in and around the facility. Centers that can respond to these factors have a better shot at the available business.
How does AIPC support its member centers in the face of these kinds of challenges?

AIPC supports its center members in a variety of ways that relate specifically to the key factors indicated above:
It provides research and analysis around industry conditions and client expectations that help them better plan marketing and management strategies;
It offers a range of education programs that help centers develop more knowledgeable and effective managers in key areas, such as sales/marketing, operations and facility management;
It provides globally recognized quality standard guidelines that centers can use to benchmark their performance against industry competitor and address any areas of weakness;
It maintains award programs that enable centers to distinguish themselves as centers of excellence;
It maintains strong interactions with other global industry associations in order to access reliable information on market demands and planner expectations, and
It creates events and systems that enable center staff to network with their global counterparts and access a wide range of experience and expertise.
Where do you see the meetings business heading from here, and how should we respond?
No one knows exactly what the future will bring, but there are a number of things we can expect just on the basis of where trends are leading now. First, our business clearly tracks the state of the economy, so as the latter improves, so will our own business activity. However, there will be a lot of variability around the world depending on the differences in rates of economic development, which are very pronounced these days.
Secondly, as with most other sectors, our business in the future will not be the same as in the past. Content, formats and technology will be very different, as will what exactly delegates expect to get out of their experience, and we will have to learn how to adapt and respond to these in order to continue to be seen as a preferred means for interaction.
Third, competition will remain intense. That means everyone needs to work a little harder and find new ways to distinguish themselves from their competitors. It also means that centers that can't deliver a high quality product will find it tougher to attract business because there are so many good alternatives.
Finally, we need to respond to the fact that we may be facing any number of unknowns, and be ready for that. This means not just creating more flexible facilities and services, but also adopting a now kind of attitude toward change as something that is to be expected rather than avoided.
As the industry continues to evolve, so will the needs that centers have for programs and tools that help them respond effectively. AIPC will continue to monitor changing conditions and expectations and develop new ways that members can not only access useful resources, but also interact more effectively with one another to benefit of the world of experience amongst its membership.
Committed to encouraging and recognizing excellence in convention center management, the organization maintains a variety of educational, research, networking and standards programs to achieve this. As a promoter of the essential role of the international meetings industry in supporting economic, academic and professional development and enhancing global relation, the organization keeps a watchful eye on changes in the industry.
Geoff Donaghy, president, Geoff Donaghy serves as International Association of Convention Centers (AIPC) president, CEO of International Convention Center Sydney and director convention centers at AEG Ogden.
For further information, contact marianne.de.raay@aipc.org or visit www.aipc.org.
Recent new initiatives have included the development of a standardized economic impact calculator for performance reporting; a revised award program that provides all participants with an in-depth analysis of how clients evaluate their facilities and services and an updated management education program – the AIPC Academy – that enables center participants from around the world to learn about, analyze and develop strategies around key industry issues.