Convention Data Services (CDS), a provider of registration and lead management services, promoted a longtime employee to account executive.  
Bringing 17 years of experience with CDS and the tradeshow industry to his new position is John Spencer.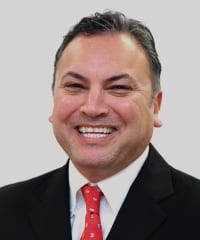 "We are pleased to promote John Spencer to an account executive role. His proven expertise, relationships with our clients and in-depth knowledge of the tradeshow industry will be a valuable addition to our sales team," said David Lawton, executive vice president of sales and marketing, Convention Data Services.
Throughout his tradeshow career with CDS, Spencer has worked onsite in various roles to provide support and service for some of the industry's top associations and for-profit tradeshows. He has worked with CDS clients that include show producers of some of the largest domestic and international events with the most number of attendees.
Spencer is active in the volunteer community. He donates his time and resources to support the Alzheimer's Association, Southern Poverty Law Center, St. Jude Children's Research Hospital and the university in his hometown of El Paso, Texas.