Fixation Marketing, a firm specializing in integrated attendance and exhibit sales campaigns, brought on board an award-winning copywriter and D.C.-area advertising veteran.
The new creative director, Rosser Clark brings over two decades of experience spanning print, radio, TV and interactive.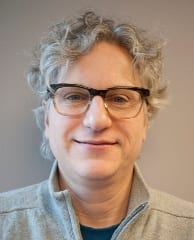 "Rosser is the kind of marketing professional who effortlessly combines strategic thinking and creativity," commented Jean Whiddon, president and CEO, Fixation Marketing. "His fresh perspective and depth of knowledge are already proving a real asset to Fixation and to our clients. He almost makes it look too easy."
Clark's creative work has earned him numerous accolades, including District and National ADDY Awards, multiple appearances in Archive and the Print Regional Design Annual, and Communication Arts and National Broadcast Design Awards.
"I'm very happy to be at Fixation and to take on the challenges of creative director. There is a great team of talented people here as well as appreciative clients. Coming here was the right move," said Clark.
Prior to joining Fixation, Clark was senior copywriter at LM&O Advertising in Arlington, Va., where clients included the National Guard, Metro, Coast Guard and Chevy Chase Bank, and at Stackig Advertising, whose clients included IBM and AT&T.
While working freelance, he collaborated with major agencies in Sweden, London and Richmond on accounts, such as Saab, IKEA, Scandinavian Airlines, Braun and Pharmacia/Upjohn, and with several D.C.-area agencies on accounts, such as the National Institutes of Health and Alzheimer's Association.