by Jeanne Brei
Orlando is truly a magical city—and not just because it's the home of Walt Disney World, Universal Studios, SeaWorld and more. After all, if Las Vegas is a playground for grown-ups, then Orlando is a playground for kids of all ages—and both cities have impressive convention centers where the real work gets done! And in addition to their half playground, half work reputations, they both have extraordinary restaurants, shows, architecture, museums and more.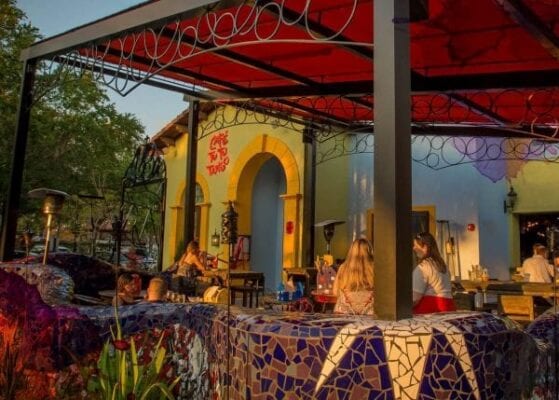 Starting with dining choices, my favorite restaurant in Orlando is Tu Tu Tango Café on International Drive, just a short walk from the OCCC. In this charmingly picturesque restaurant with walls covered in eclectic art and filled with local artists painting and creating live artistic creations while you dine, you can enjoy some truly scrumptious tapas—small plates made for sharing—including smoked Thai spare ribs with tamarind BBQ sauce and marinated cucumbers; chargrilled jerk chicken skewers with roasted pineapple salsa; sesame steak skewers with chilled chili udon and ginger-soy aioli; Cuban sliders with capicola, genoa salami, pulled pork; artisan flatbread pizzas and spiced alligator bites among your choices, with chocolate-dipped cheesecake lollipops for dessert. Mmmmm! And the sangria is available in flavors like mango and passionfruit.
In addition to the visual artists, Tu Tu Tango features spontaneous entertainment—everything from tango, flamenco, and tribal fusion belly dancers, to fire-breathers and live music out on the patio.
Strolling down International Drive, nearly every nationality's food is featured as well as nearly every chain restaurant in America—so you can be as adventurous in your dining as you'd like to be. Exotic choices include World's Magic Restaurant (Indonesian), Q'Kenan (Venezulan), Pio Pio (Latin), Vincenzo Cucina Italiana (Italian family-run fine dining), Cafe 34 Istanbul (24-hour Turkish with hookahs), Seito Sushi (authentic Japanese/Asian), The Nile Ethiopian Restaurant (with no utensils!), Taverna Opa (Greek) and Tapa Toro (European/Spanish) with live music and dancers, too.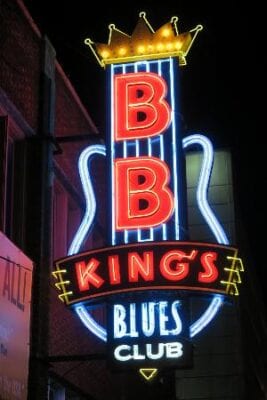 For the more familiar, there's Delmonico's Italian Steakhouse, B.B. King's Blues Club (Southern homestyle food with live blues music), Senor Frogs, Bonefish Grill, Del Frisco's, The Capital Grille, Bahama Breeze, Yard House, and Texas de Brazil Steakhouse, which was named Orlando magazine's "Best Restaurant on I-Drive" three years in a row, with its all-you-can-eat at a fixed price, including bacon-wrapped filet mignon, lamb chops, flank steak, and Brazilian sausage and an extensive salad bar with 50-60 fresh gourmet vegetable options, soups and appetizers.
Finally, I-Drive boasts the largest McDonalds in the world, standing two stories tall and open 24 hours with kid-friendly entertainment like an arcade, tree house play area and concerts and gator shows. And it offers "bistro menu" options like paninis, shrimp tortellini, and Philly cheesesteak.
This story originally appeared in the July/August issue of Exhibit City News, p. 48. For original layout, visit https://issuu.com/exhibitcitynews/docs/ecn_july-august_2020