Hunter Valley's largest conference and events center in New South Wales, Australia, broke ground and will open in early 2015.
Schwartz Family Co. (SFC) is developing The Crowne Plaza Hunter Valley Conference and Events Centre as part of the $4-million expansion of the resort. It is designed to provide a comprehensive all-inclusive venue for conference and event organizers targeting the Hunter Valley.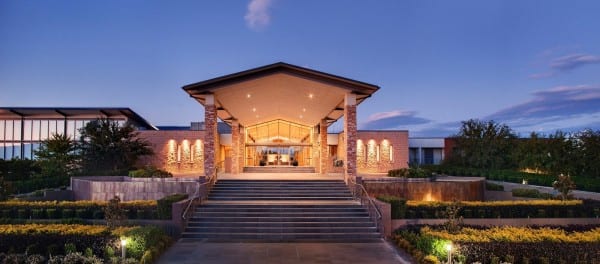 The Crowne Plaza Hunter Valley Conference & Events Centre will provide the largest and most comprehensive conference and exhibition facilities in the Hunter Valley, a New South Wales coastal region known for its wineries.
With a light-filled design, the Centre will have a combined 2,012 square meters of pre-function, meeting and exhibition space to inspire creativity, connection and completes Hunter Valley as a market-leading Australian conference destination.
Built overlooking garden spaces within Crowne Plaza Hunter Valley, the conference and events center will comprise of conference rooms that can be used as one ballroom or a mix of rooms with flexible acoustic folding walls. All conference rooms open onto a glass-roofed gallery that connects the conference and exhibition spaces. This feature provides a distinct feel of Hunter Valley with light- and star-filled backdrop, perfect for any event.
To secure a 2015 event at the Crowne Plaza Hunter Valley Conference and Events Centre, email meetings.hunter@ihg.com.