dmg events, a global event organizer, announced the opening of new offices in India. Basing its headquarters in Mumbai and opening offices in Bangalore, dmg events aims to widen its product offerings by focusing on new growth opportunities and niche industry verticals besides bringing its portfolio of existing world-class events and exhibitions to India.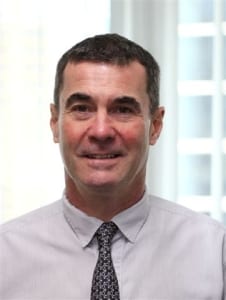 Already having a proven track record of managing successful events in India, the third edition of the international building & construction show The Big 5 Construct India will be taking place in Mumbai in September 2015. The Big 5 Construct India 2015 is jointly organized with dmg's partners the Federation of Indian Chambers Of Commerce and Industry and follows the same format as the The Big 5 events in Dubai, Saudi Arabia, Kuwait and Indonesia.
"With an energetic and visionary new government looking to stimulate key sectors of the Indian economy, dmg events are looking forward to taking advantage of the opportunities that will emerge," said Mike Allsopp, senior vice president, Middle East, India and Asia, dmg events.
Allsopp also announced the appointment of Sajid Desai as the country director to spearhead the India operations for dmg events.
"Sajid is an experienced professional who is well versed in operating in the Indian market with over two decades of experience in business-to-business, special interest and business-to-consumer industries in exhibitions, events, media and online. I wish him every success as he takes over the India operations for dmg events," Allsopp added.
"With the new government focusing on economic growth and developing key sectors of the economy, now is a great time to be coming to India. We also look forward to developing our strong association with FICCI in strengthening our position in construction and in other sectors," said Desai.