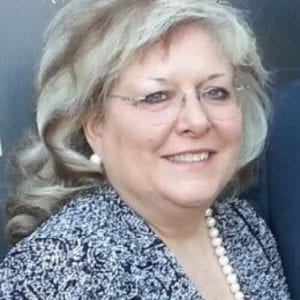 Dollie Bodin recently celebrated her 25th anniversary as a senior sales consultant and government relations specialist at The Trade Group. Bodin has been affiliated with the trade show industry since 1992 and has more than 30 years of marketing experience.
A native of San Antonio, Bodin has enjoyed seeing the trade show industry in her hometown grow and thrive. She has also played a key role in the industry's growth in South Texas, while representing The Trade Group's products and services locally and beyond.
According to Chris Stone, president and co-founder of The Trade Group, "Dollie has played an integral role in positioning The Trade Group as a leading provider of products and services for trade shows and live events in San Antonio and the surrounding communities. We are grateful for her hard work and dedication over the past 25 years."
Bodin has also served on a number of expo-related committees, including The North SA Chamber Expo, founding board of the San Antonio Woman's Chamber and Bexar County SWMBE Business Conference. In addition, she is currently the co-chair of the San Antonio Manufacturer Association's "South Central Texas Manufacturing Trade Show & Expo." "Bringing quality products, training and experience to every customer is what drives my passion for each client's exhibiting project," Bodin explains.
Bodin frequently host events at The Trade Group's San Antonio showroom. "These events are very well received by the B2B community. We regularly see 100 to 200 people participating, because the attendees know they will receive valuable information at these events," says Bodin, "And if our beautiful trade show exhibits get a little added exposure along the way, I'm happy about that too."
The Trade Group is a full-service, award-winning provider of products and services for trade shows, corporate events, retail environments and an endless array of face-to-face experiences and activations. The organization helps clients share their unique stories through a comprehensive suite of solutions that includes: exhibit design and fabrication, graphic design and production, exhibit management, digital applications, experiential marketing activations, event coordination and production, videography, strategic marketing and more. To speak with Dollie Bodin about products and services for trade shows, live events and other branded experiences, contact the San Antonio office at (210) 227-5500.