Dyventive Inc., a provider of production services and technology rentals, brought on a tradeshow and event sales specialist to enhance its sales team as the new director of business development.
For the past 25 years, Karen L. May has built her professional background from the ground up. She specializes in direct sales, marketing, corporate events, special event management and social media.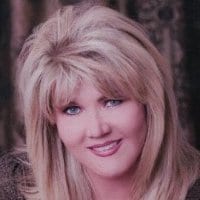 Dyventive is excited to welcome May and is looking forward to working with her, according to company officials.
As a sales expert, May has extensive experience providing her clientele with exceptional services. Among her accomplishments, she has executed million-dollar tradeshows and worked with numerous successful corporations, from International Business Machines (IBM) to the National Football League (NFL).
In her previous position with the national tradeshow construction corporation: CSI etc. Expositions Tradeshows Conferences, May served as the executive vice president of sales and marketing.
Through her construction of a strong network of clientele, corporations and vendor relationships, May is regarded by the Phoenix region as a top professional in her field.
She was a recipient of the Hospitality Sales and Marketing Association International (HSMAI) Lifetime Achievement award in 2010, an honor recognizing her years of dedication and service to HSMAI while actively participating as its chair and on its board of directors.
May's outstanding commitment to her profession makes her an asset to the event sales industry.
Karen May can be reached at kmay@dyventive.com or http://www.linkedin.com/in/karenmay.