In celebration of the 45th Earth Day on April 22, several convention centers are involving employees and local communities in eco-friendly, sustainable events, activities and education during one of the largest environmental civic actions worldwide.

At Los Angeles Convention Center (LACC) in Southern California, the venue will be beautifying and rededicating its recycling center. In addition to unveiling its new name on April 22, LACC will be painting the recycling center and surrounding K-rail, planting several citrus trees and hand-sorting the recycling station. At a staff barbeque and potluck following the event, Waste Management will host an information booth to further educate employees on sustainability.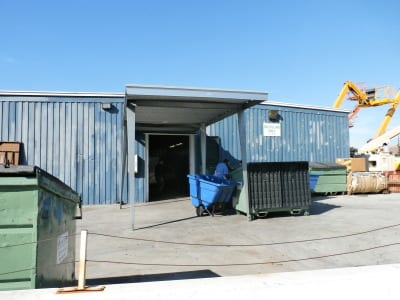 At the Colorado Convention Center in Denver, employees committed to completing at least two challenge options in addition to a five-question sustainability quiz about the venue during the CCC Green Week Challenge. As part of a larger initiative by Event Services Professionals Association (ESPA), led nationally by Tiffany Hoambrecker of VISIT Denver, the challenge is to create awareness about sustainability in the meeting and event industry.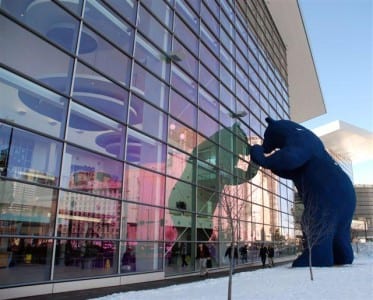 Challenge options:
Use alternative transportation to commute to work including biking, walking, public transportation (bus or light rail) or carpooling.
Sustainable photo contest – Each day, submit a photo(s) of something sustainable around the CCC or you doing something sustainable at home.
Sustainability in department – Submit an idea of how you think the CCC could be more sustainable. This could be an action within the department or in general for the building.
Commit to one behavior change to adopt for the rest of the year. Examples include:

Change printer default to double-sided;
Turn computer off each night;
Take alternative transportation once a week;
Adopt "Meatless Monday";
Recycle at home; or
Another idea of how you can make a change to be more sustainable.

Eat vegetarian all week long. Make all meals from April 20-24 meatless.
Create your own challenge and include it on the Challenge worksheet.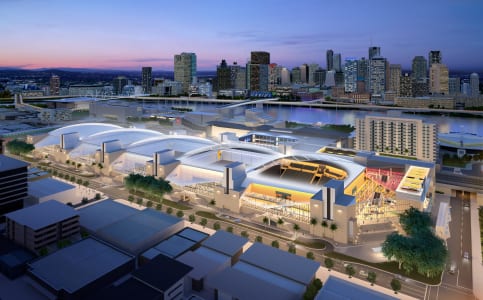 A community tree planting project is planned for April 24 by Lynnwood Convention Center in Lynnwood, Wash. Working with the City of Lynnwood and local students, the venue's management team will be planting 20 trees at Wilcox Park in Lynnwood.
"Sustainability is an important part of the Lynnwood Convention Center's daily processes and services. We also believe in being a steward of the community. Earth Day is a great opportunity to bring these two values together," said Lynnwood Convention Center General Manager Sara Blayne, CMP.
Brisbane Convention and Exhibition Center in Australia is conducting various activities throughout the month of April, including hosting workshops to educate staff about sustainable food, offering environmentally-focused facility tours and collecting donations to benefit local nonprofit organizations as well as the victims of Cyclone Pam in Vanuatu.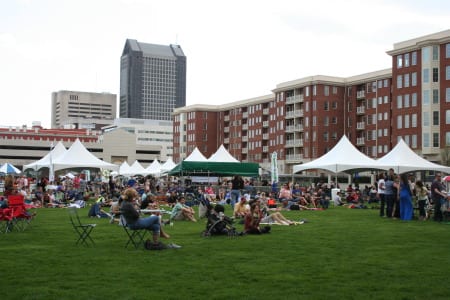 Celebrating "Green Columbus Earth Day," Columbus Commons, a 9-acre park and green space in downtown Columbus, Ohio, will host local bands, food trucks, kids' activities, environmental groups and businesses.
To celebrate Earth Day, the Cox Business Center in Tulsa, Okla., will commence installing an entirely new landscape project on April 23. Focusing its design around indigenous plants native to Oklahoma, the hardier perennial plants will save the cost and waste of replanting annually.
"Not only do we sell a great convention facility, but we sell the Tulsa experience and its rich history to all our renters and their guests," commented Cox Business Center Assistant General Manager Kerry Painter, CFE, CEM, CMP.
To be completed by the end of May, the new landscape, which requires less watering throughout the hot Oklahoma summers, will conserve both water and labor.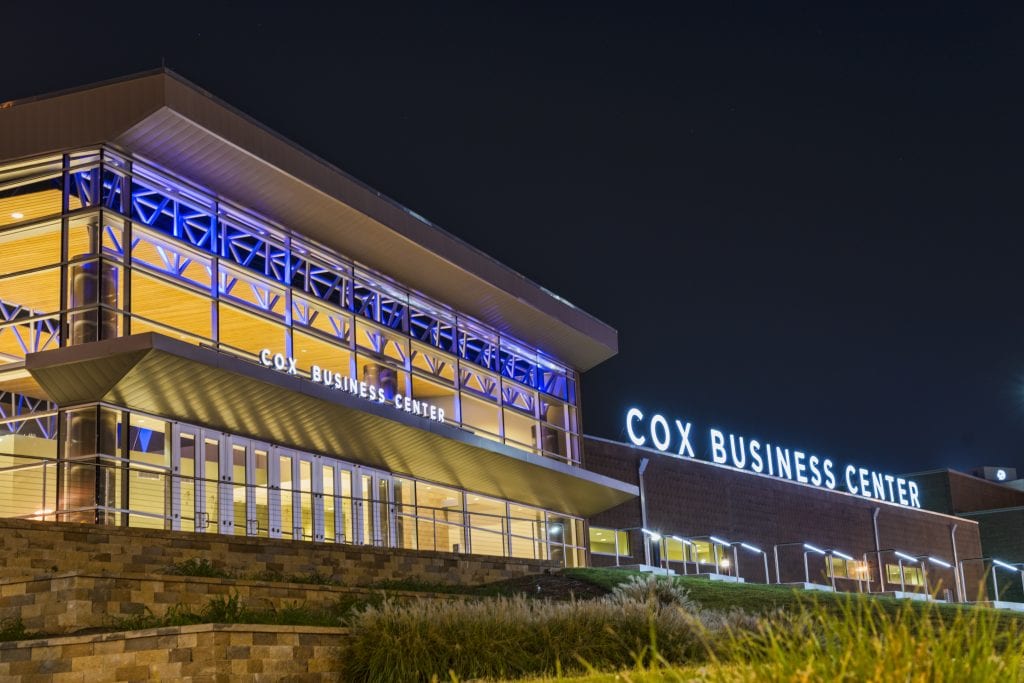 From Earth Day 2015 to 2016, Cox Business Center is also supporting the Tulsa Farmer's Market Association, whose mission is to provide accessibility of fresh, high quality Oklahoma produce to both local consumers and lower-income residents. For every facility rental in the year, the Center will donate $10 towards the sustainable food initiative.
"As everyone knows, a convention center revolves around the preparing and serving of food in every form; concessions, fine dining, breaks in meetings, etc. Knowing we were a part of bringing the opportunity for healthy food to local residents in need is very gratifying for both our clients and the staff of the facility," Painter remarked.
Additionally, lights will be dimmed for the entire business day throughout the Tulsa-based facility to help employees be more mindful in their energy usage.