Eat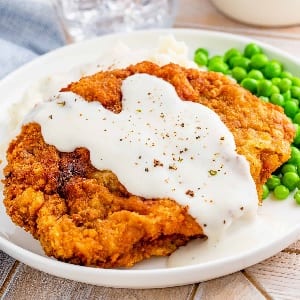 Houston is a multicultural melting pot, and its cuisine speaks to the incredible number of cultures that call the city home. However, even though you can find just about any dish from any part of the world within the Houston city limits, there are a few dishes you shouldn't leave without trying, such as chicken fried steak—a southern staple. A gorgeous cut of beef is battered and fried to crispy, craggy perfection before being doused with a helping of white gravy and generously sprinkled with cracked black pepper. Pro tip: Eat it with a side of mashed potatoes. In 2020, Houston Press awarded Live Oak Grill (pictured above at sunset) with the honor of Houston's best chicken fried steak.
 Sleep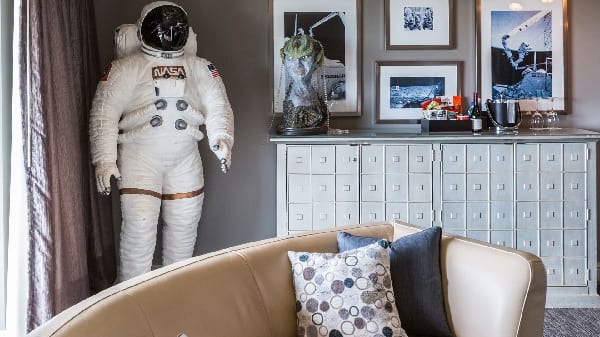 Located just steps from the Houston Museum of Fine Art is the sophisticated and fun Hotel ZaZa. It offers concept suites—such as the space themed suite (pictured left)—for those looking for a bit more than just a place to lay their head at night. For a more classic, but no less impressive, hotel experience, the JW Marriott is a good choice. The hotel is located in Houston's business district and offers stellar service and spacious rooms without any fussiness.
 Play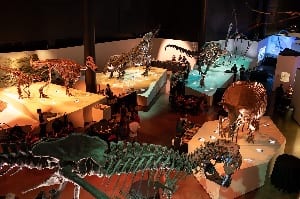 Houston is home to some world-class entertainment, from theater to ballet to opera. But if you're spending just one day in Houston, the museum district is a downtown draw that shouldn't be missed. The Houston Museum of Natural Science (pictured right) is packed with enough curiosities that someone can easily spend a day there. Check out the Hall of Paleontology first and let the displayed megalodon jaw stretch your imagination. The museum is only minutes away from the Houston Zoo, home to countless species and the extraordinarily impressive gorilla exhibit—the largest in North America.
This story originally appeared in the July/August 2021 issue of Exhibit City News, p. 48. For original layout, visit https://issuu.com/exhibitcitynews/docs/ecn_july-august_2021