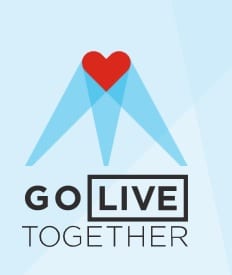 Go Live Together, an Exhibitions & Conferences Alliance campaign, sent out a letter following a very successful Legislative Action Day on June 1-2:
Hello Supporters,
Thank you to the more than 150 industry advocates who took part in the Exhibitions & Conferences Alliance Legislative Action Day, June 1-2. This virtual event brought leaders from across the country together to encourage Congress to take up and pass the Hospitality and Commerce Job Recovery Act (HCJRA), legislation that would encourage exhibitors and attendees to return to business events, conferences, and tradeshows nationwide.
On June 1, ECA hosted a virtual broadcast where participants learned more about the HCJRA, prepared for their meetings with members of Congress, and heard directly from industry leaders and four Congressional champions of our industry on Capitol Hill:
• Senator Catherine Cortez Masto from Nevada
• Representative Steven Horsford from Nevada
• Congressman Darin LaHood from Illinois
• Congresswoman Jackie Walorski from Indiana
On June 2, 24 state delegations of advocates met with many congressional offices to express support for the HCJRA, including Speaker of the House of Representatives Nancy Pelosi, Senate Majority Leader Chuck Schumer and Senate Minority Leader Mitch McConnell, among others. During these meetings, ECA advocates highlighted the importance of our industry, the devastating impact of the COVID-19 pandemic, and the need for Congress to help us bring back jobs, jumpstart our industry's recovery, support small businesses and ensure an equitable recovery for all Americans.
But the work doesn't stop there. If you weren't able to join us, you can still add your voice to this critical message by contacting your state's legislators and urging them to sign on this essential legislation. Our advocates heard from several congressional offices this week that they had received outreach, opening their eyes to the challenges our industry is facing. Add your voice today; it matters!
1. Click this link and complete the form with your contact information.
2. You will see a pre-written personalized letter, which will be sent to your federal representatives and senators. Hit Submit.
3. You will be directed to a social media post. If you have a Twitter account, click Tweet.
Stay safe and stay strong.
#GoLIVETogether