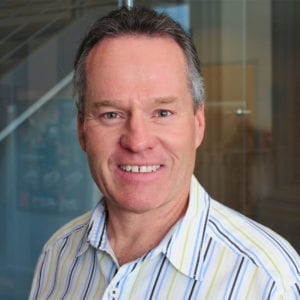 Bill Haney (pictured right), chairman and CEO of Derse, received the 2017 Hazel Hayes Award at the annual Experiential Designers and Producers Association's ACCESS conference on November 30 in Carlsbad, Calif. Each year at the ACCESS Conference, the EDPA grants this honor to individuals who have dedicated significant time, contribution, and service to the exhibit industry. Award recipients are evaluated based on their contributions to industry knowledge or literature, their invention of innovative material or equipment processes, or their overall influence on the trade show industry.
"Bill has been an involved and important member of the EDPA for decades," said Jeff Provost, executive director of the EDPA. "As a charter member of EDPA dating back to 1954, Derse has held a vital position in the evolution of the face-to-face marketing industry. And Bill's keen leadership will have an impact for years to come. We are proud to have him join the ranks of past Hazel Hayes award winners."
Haney has worked at Derse more than 40 years within all levels of the company including accounting, human resources, operations, and sales. With a deep knowledge of the industry's inner workings, Haney's influence is extensive. In addition to the growth he's initiated at Derse, Haney was instrumental in putting structure to the EDPA's charitable arm while on the board.
"I'm honored to be acknowledged by the EDPA and join the group of distinguished individuals who have received this award before me," said Haney. "It's been an incredible opportunity to be part of the trade show industry and witness the growth and change over the past 40 years."
Additionally, the EDPA presented Derse with their 13th EDDIE award at the ACCESS conference. This annual award recognizes how well an exhibit builder or supplier promotes their company to exhibitors and others in the industry. This year's award recognized Derse for their outstanding execution of the CRAFT campaign at EXHIBITORLIVE 2017.
Derse is a complete face-to-face marketing agency and exhibit builder with more than 440 employees and six full-service divisions. Ranked in Advertising Age's World's Largest Agency Companies and Top 10 Experiential/Event Marketing Agency lists and named as a B2B Top Shop by Chief Marketer, Derse brings a smarter approach to exhibits, events and environments for client programs in more than 50 countries. Experience Derse at derse.com.