Emerson Resort and Spa, which offers accommodations in New York, promoted its marketing director to chief operations officer.
Responsible for overseeing all marketing and public relations efforts in addition to Emerson's day-to-day operations is Tony Lanza.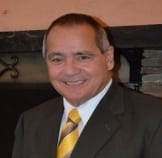 "I'm thrilled to appoint Tony to our leadership team," said Naomi Umhey, CEO, Emerson Resort and Spa. "He brings extensive knowledge and experience to his role and shares our passion to deliver best-in-class hospitality and service. As we continue to evolve to meet the needs of our guests, Tony will undoubtedly serve as a strategic asset and key advisor to the business."
With more than 35 years of sales and marketing experience, Lanza worked for some of the region's top tourism destinations, including winter hot spot, Belleayre Mountain in Catskill Park, N.Y. Holding a position as superintendent of Belleayre for over 10 years, he was responsible for more than doubling the destination's annual visitors. He also helped increase annual sales from $1.7 million to $6.2 million.
"It is my distinct privilege to work for one of the area's most notable properties, whose history in the region is as rich and diverse as the service it provides our guests," said Lanza. "This is an incredibly exciting chapter in my career, and I look forward to taking on this role with the same fervor and rigor as that of my peers."
Joining the community as an active member, Lanza's professional accolades can only be matched by his philanthropic efforts. Along with raising more than $100,000 for local charities during his tenure with Belleayre, he was also honored by the New York Stock Exchange in 2006 for his work with wounded warriors and handicapped children. He has received numerous awards throughout his career, including Delaware Chamber of Commerce Man of the Year and the 2004 Spirit of Catskills Award.