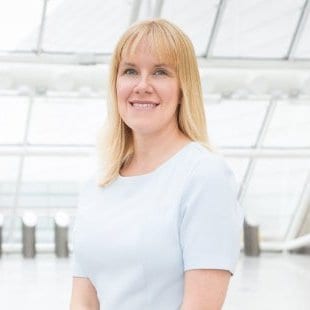 ExCeL London announced that it has restructured its marketing and communications team with a commitment to intentionally design and deliver an outstanding guest experience.
Lucy Merritt (pictured right) has been promoted to head of marketing and communications, with overall responsibility for the marketing team, reporting directly to acting CEO Jeremy Rees. Merritt has been with ExCeL for almost 15 years and brings with her a wealth of experience and expertise.
"I am delighted to have been given this opportunity and, with the support of my team, look forward to implementing an exciting new marketing plan," Merritt says. "It is my intention to evolve communications across the board, delivering creative campaigns for a variety of national and international audiences. I also want to ensure that our brand promise of taking every event to heart is felt at every touch-point by our guests."
Julia Galbraith has been promoted to the new role of senior marketing manager-guest experience. Galbraith's role will allow ExCeL to evolve the guest experience throughout all touch-points including food and beverage, parking, the venue welcome, way-finding and digital communications. Emily Morrison has been promoted to the role of marketing manager-exhibitions, taking over from Galbraith.
"The team at ExCeL London are working together every day to deliver great guest experiences," Rees says. "I want to ensure that every event hosted at ExCeL London is truly memorable and the experience for everyone who visits is second to none. It's extremely important to have a forward thinking and innovative marketing team, who will help deliver and communicate this vision. The team has a fantastic track record, with the necessary skills and experience to drive our marketing campaigns forward. I am delighted that their efforts have been recognized in this way and wish Lucy, Julia and Emily every success in their new roles."
ExCeL London is the capital's international convention and exhibition center, located in London's Royal Docks. Since opening in November 2000, ExCeL London has hosted more than 4,000 events including trade and consumer exhibitions, conferences, association meetings, product launches, AGMs, gala dinners, award ceremonies, sporting events and religious festivals. More than 20 million people from more than 200 countries have visited ExCeL London. ExCeL London was acquired by ADNEC, the Abu Dhabi National Exhibitions Company in 2008. For more info, visit www.excel.london.