Exhibit City News was on hand at the opening reception for the Casino Marketing conference, July 19-21, at Paris Las Vegas. The reception was held in the exhibit hall which played host to 25 exhibitors and 300 attendees. More than 100 different gaming operators and other companies involved in the gaming industry attended this year's event. The conference is a hard-hitting, straight-talking, no-holds-barred senior-level forum that addresses marketing challenges across all facets of the gaming industry, including commercial casinos, tribal casinos and racetrack casinos.


The Casino Marketing conference seems miniscule compared to some of Las Vegas's more prominent conferences and tradeshows, but it is a premier event in its niche.  Actually, when you think about it, it is the small to mid-size events like Casino Marketing that make up the bulk of the city's hotel convention, conference and meeting business.
Between multiple trips to the potato and desert bars, I asked reception attendees what they liked to do for entertainment in Las Vegas. My unscientific poll determined that the Cirque du Soleil shows topped the list of fun things to do with the adult-focused comedy "Zumanity, The Sensual Side of Cirque du Soleil" being the favorite Cirque du Soleil show.  Much to my surprise, no one mentioned golf, but with temperatures hovering over 100 degrees all three days, I can understand why.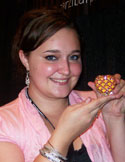 Melissa Schick
Photographer
Zanzibar Place
Las Vegas, Nevada
"I love the Cirque du Soleil shows. There are so many to see, each so unique, not replicated elsewhere. Zumanity is phenomenal."
– New York New York Hotel & Casino
3790 Las Vegas Boulevard South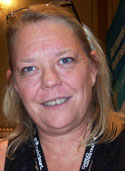 Tami Weitkunat
CEO
Mediacomp, Inc.
Houston, Texas
"I love Las Vegas shows and the many opportunities available to have an attentive dinner. I like to have dinner at Vic & Anthony's then go to a show. I always enjoy Cirque du Soleil and always look forward to seeing one."
– Vic & Anthony's Steakhouse, 129 Fremont Street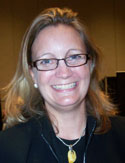 Nicole Barker
President
Barker Enterprises
Golden, Colorado
"It's great that in Las Vegas can you pair a Broadway-quality show with a French-inspired dinner. You are in for a treat when you eat at Bucheon. I love the mussels and frites. For fun, I highly recommend the "Lion King." It's incredible, visually stunning. My 5-year-old loved it."
– Buechon, The Venetian – Resort, Hotel, Casino, 3355 Las Vegas Blvd South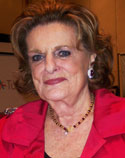 Pat Brian
AGAME Marketing
Belleville, Illinois
"I really enjoy Celine Dion, but she is on hiatus at the moment. "Jersey Boys" is cute, the entertainers are very talented and it is well presented. It has so much music history, a fun trip down memory lane."
– Jersey Boys, The Venetian – Resort, Hotel, Casino, 3355 Las Vegas Blvd South
– Celine Dion (returns March 2011), Caesars Palace, 3570 Las Vegas Blvd South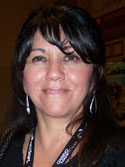 Diana Salazar
Customer Service Manager
Camel Rock Casino
Santa Fe, New Mexico
"When I am in Vegas, I like to do a show. One of my favorite is "Zumanity." It is so unique, very funny and sexy.  Good adult entertainment."
Aleta Walther is a Southern California-based marketing communications professional, freelance writer and experienced corporate exhibit manager. Contact Aleta at aleta@prwriterpro.com.