Exhibit Surveys Inc., the leading provider of research, measurement and consulting services exclusively for the exhibition and event industry, announced July 21 that CEO and president Jonathan "Skip" Cox will give the Congress Day keynote address at E2MA's 2014 Red Diamond Congress, as well as present a program session.

An event for the entire community of exhibit and event industry professionals, Red Diamond Congress is specifically designed to build bridges of connection, understanding and opportunity. Not only will the event provide education, information and networking opportunities for E2MA members and industry colleagues, it will also explore the challenges and opportunities that exist for all industry organizations and interest groups in the face-to-face marketing medium.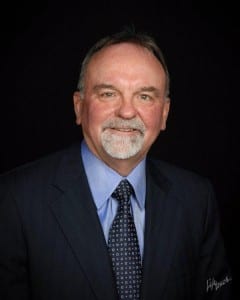 Cox, who is also chairman of International Association of Exhibitions and Events (IAEE), will explain the interrelationships of all industry stakeholders with his examination of the event ecosystem at the program session "Leveraging the Event Ecosystem to Optimize Exhibit Outcomes." To be held on July 29, he will provide insights and ideas on how each stakeholder can add value to the overall ecosystem while securing their own futures.
After his opening remarks, Cox will moderate a panel discussion of industry association leaders to discuss.
Panelists are:
Brian Casey, Convention & Exhibition Industry Research (CEIR)
Jeff Provost, Exhibit Designers & Producers Association (EDPA)
Larry Arnaudet, Exhibition Service Contractors Association (ESCA)
David DuBois, International Association of Exhibitions & Events (IAEE)
Vicki Hawarden, International Association of Venue Management (IAVM)
Deborah Sexton, Professional Convention Management Association (PCMA)
Lew Shomer, Society of Independent Show Organizers (SISO)
Jim Wurm, Exhibit & Event Marketers Association (E2MA)
At the "Strategic Elements of Event Planning" session, also scheduled for July 29, Cox will discuss data and insights on how event marketers can maximize trade show effectiveness, and how to drive the execution of the overall event marketing strategy, including event strategy; event selection and investment; optimize tactical drivers of ROI/ROO objectives; lead generation and follow‐up; and how to measure, assess and improve.