A sales and marketing executive with nearly three decades of experience across broad, varied market segments joined Exhibit Systems, which builds exhibits and displays for tradeshows and events.
As sales manager, John Schlosser will lead Exhibit Systems' sales outreach as the company grows its presence in the tradeshow and marketing events arena. He brings a diverse background in sales management, staff training, and brand promotion and development to his new role.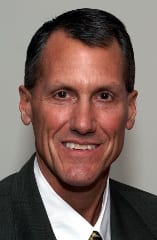 "We welcome John to our team, knowing that he is well-equipped to help our sales representatives grow professionally and develop even stronger relationships with our customers," said Dave Jentz, vice president, Exhibit Systems. "His unique skills will benefit our company in many areas."
Schlosser has led sales teams who generated hundreds of millions of dollars in revenue for companies involved in the food, sports, hospitality, golf, travel and fund-raising industries. His extensive brand development experience ranges from the earliest incarnations of vitamin-infused water products to a line of food and snacks owned by rock 'n roll legend Chubby Checker. He co-founded two companies that partnered with major manufacturers to carve out market space among targeted retailers.
"I'm tremendously excited about the opportunity to mentor and coach a very talented sales team, with a goal of delivering even greater service and value to our customers," Schlosser said. "Sales drive the engine of every business. We create the greatest momentum by working with sales team members to help them realize tremendous professional success and personal satisfaction."
Schlosser comes to Exhibit Systems from American Marketing & Publishing, where he was involved in both direct selling and sales staff training. His experience includes working as a solutions director with Dale Carnegie Inc., where he helped many people develop leadership skills while selling the training programs across southeast Wisconsin.
An Oconomowoc, Wis. native, Schlosser's early career took him across five states in positions involving marketing management in regional territories.