story and photos by Ray Smith
On June 22, after two days of judging, EXHIBITORLive announced the Best of Show Award winners and the Buyers Choice Award winners in an afternoon ceremony.
The Best of Show Award winners are:
Best Large Booth: Exhibitus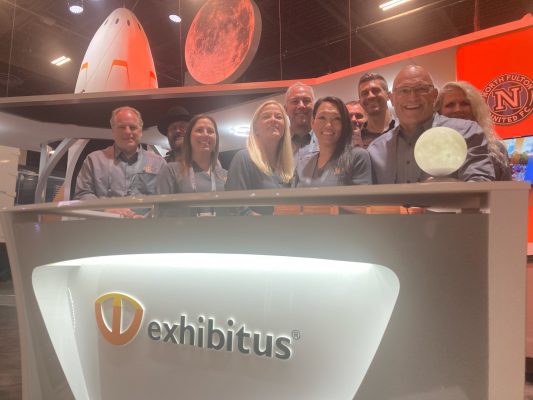 The Exhibitus booth was out of this world. It's space theme drew visitors from the busy show floor from day one.
Best Small Booth: stevens E3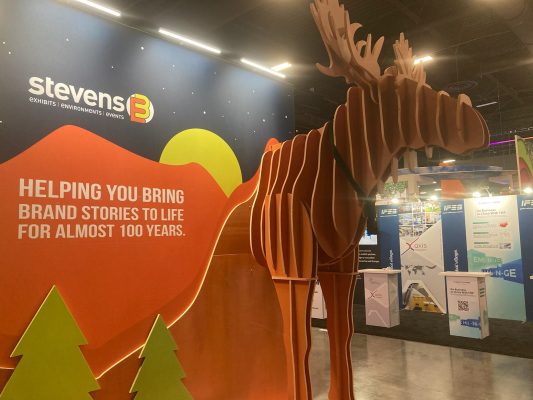 The stevens E3 booth's eye-catching nature theme attracted visitors to the enormous orange moose that seemed to burst from the wall.
Best New Exhibitor: Popshap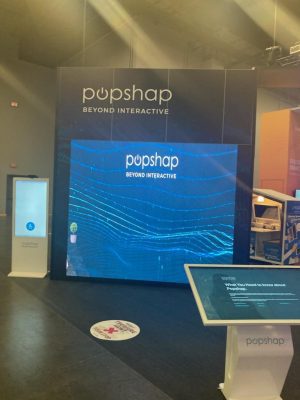 Congratulations to this newcomer on the EXHIBITORLife show floor. This was a well-deserved honor.
Best Booth Staff: Hill & Partners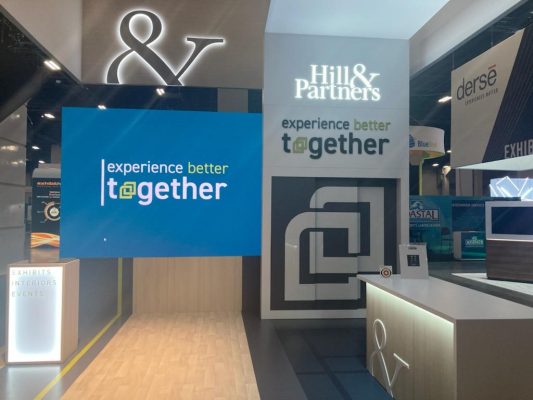 Anyone who visited the Hill & Partners booth would likely agree with the judges. The enthusiastic and friendly booth staff warmly welcomed visitors into the booth to play a fun interactive game–complete with prizes!
New product Buyers Choice Awards went to:
New Slider Display by Fast Effect
Magic Painting by People Vision FX
Omni Hi-LED Box by Aluvision
LVP comfort Interlocking Tiles by K&S Flooring
Booth OS by Exhibit Concepts
A lifetime achievement award also was awarded to Lee Knight for the incredible work he's done over the years for the tradeshow industry.