Freeman, a leading provider of live events and brand experiences worldwide, announces the appointment of Janet Dell to president and chief operating officer as of Nov. 1. In this new role, Dell will lead the company's global business operations, overseeing strategy, creative, design, business development, customer experience, event management, supply chain and logistics.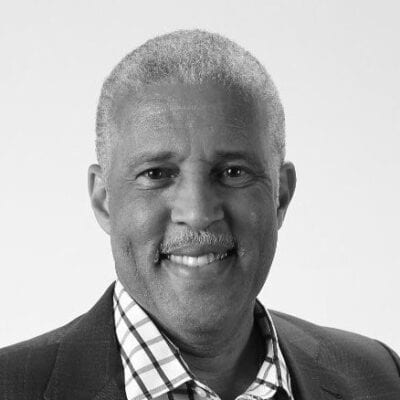 Dell's appointment follows the retirement of COO Albert Chew (pictured right), effective October 31. During more than 14 years with Freeman, Chew made invaluable contributions to the company's financial decision making, operational excellence and overall success. Following his retirement, Freeman has consolidated the roles of chief operating officer, president and chief growth officer into one role to create stronger integration and agility across sales, operations and logistics.
Since joining Freeman in March 2018 as EVP and chief growth officer, Dell has made a tremendous impact on its business strategy and performance. Her efforts to refine business processes, streamline systems and adapt go-to-market strategies for a digital-first world have positioned the company for growth as the event industry returns.
"Janet's leadership and compassion for our employees, customers and partners are unmatched," says Freeman CEO Bob Priest-Heck. "Following the arrival of COVID-19, her guidance and empathy helped the company and our customers navigate one of the most difficult times in our industry's history. I am confident that, as president and COO, Janet will be instrumental in our success as Freeman continues to redefine live and lead the event industry into the future."
Prior to joining Freeman, Dell served as the CEO of Marsh ClearSight, a global leader in risk, safety and claims management software. She was elevated to CEO after leading exponential growth as Marsh's chief operating officer of global sales. During her tenure, the company's annual sales topped more than $1.2 billion and global new business growth doubled.
"Freeman, and the event industry at large, is experiencing a reinvention moment as we adapt to the current environment and our new reality," says Dell. "As president and COO, it is an honor to lead our team in creating meaningful experiences. Our industry's future is bright, and we will continue to partner with our customers to reach their goals through strategy, digital, data and design."
"While the last few months have undeniably been a roller coaster, I am deeply proud of the resilience, integrity, kindness and innovation displayed by our people. Janet embodies all of these qualities and I entrust her to navigate our business and our industry forward," says Freeman Chair Carrie Freeman Parsons.
Dell has been recognized as a "Woman to Watch" by Business Insurance magazine and has received several awards for product technology innovation. She holds a business degree in finance, investment and banking from the University of Wisconsin-Madison.
Freeman® is one of the world's leading live event and brand experience companies. They help their clients create and deliver immersive digital and live experiences for their most important audiences. Through comprehensive offerings, including strategy, experience design and digital, as well as AV and event technology, Freeman helps increase audience engagement and drive business results. What makes them different is their collaborative culture, intuitive knowledge, global perspective, and personalized approach, which they've gained from more than 90 years as an industry leader. For more info, visit Freeman.com.