Tradeshow season is now in full gear, and this issue highlights companies raising the bar regarding new world approaches to staffing and HR. Exhibit City News' Assistant Editor Kristan "Krissy" Obeng talks of how a company's sense of social responsibility in today's world often is intertwined with and representative of each companies' staff and what is important to them.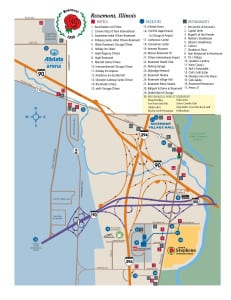 As represented in one of the main themes of this issue, the tradeshow industry has many charitable firms across the nation. Our industry members give back to their local communities by donating many goods and services and by volunteering their valuable time on evenings and weekends. It's nice to know that our industry seems better than most at looking after its own.
This month we highlight those tradeshow firms that go above and beyond their given job descriptions to give back to the community and environment, whether through fundraisers, using their talents or going green.
We also look at 'Jetson'-age event tools that seem to come from the future as well as different routes to go for lead management needs. Yet another industry tool is measuring ROI, which depends on the individual tradeshow firm's perspective, method and desired result rather than a concrete set of calculations.
Calculating costs when choosing labor is a matter of strategy, according to contributing writer Trade Show Tom. While I&D labor can come from a general contractor or an EAC, the four-hour mini may be nowhere near "mini" when considering where crates are stored and the quality of labor received. Trade Show Tom provides advice on how timing labor may be the most cost-effective strategy of all.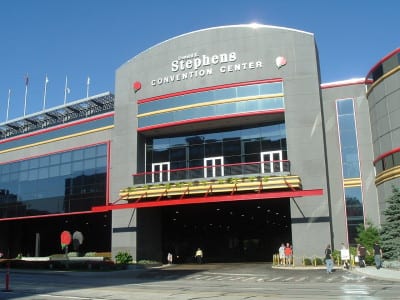 Timing is everything when conducting business in Latin America. Learn how setting up a meeting time by the "Latin Hour" can be like speaking an entirely new language in Mexico, and Central and South America.
In our upcoming January 2014 issue, Exhibit City News will put the spotlight on the Village of Rosemont, home of Donald E. Stephens Convention Center. Formerly known as Rosemont Convention Center, the facility was renamed to honor the city's late Mayor Donald E. Stephens, who led the town's incorporation and held the longest mayoral tenure in the State of Illinois.
Located just northwest of Chicago between O'Hare International Airport and the Chicago Loop, suburban Rosemont serves as a commercial hub for major corporations and hotel chains.
Founded on Jan. 20, 1956, Rosemont today is a thriving convention destination and rising entertainment center in the Midwest. Competing with the likes of the Windy City, the city is able to host 50,000 visitors a day. Those conducting business can make use of multiple facilities, conveniently located one of the busiest U.S. airports. Tourists and residents enjoy endless dining options, luxurious hotels and sports.
Look for this exciting upcoming feature in our next issue!