(Pictured above L-R: Glisser Board of Directors Chair Bill Portelli, Board Director David Hose & Chief Revenue Officer Steve Pedrick)
Leading hybrid event SaaS platform makes strategic appointments to capitalize on market opportunity

Virtual and hybrid event platform Glisser has announced the appointment of Steve Pedrick as chief revenue officer, David Hose as board director, and Bill Portelli as chair as it focuses on growth. All three appointments are based in the U.S. and will be helping Glisser to support their ambitious growth plans globally, following the unprecedented demand the hybrid event platform experienced in 2020.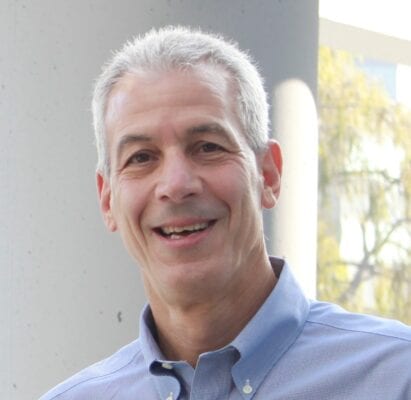 As a CEO advisor, board director, and private equity/venture CEO, Portelli (pictured right) has helped create billions of dollars of incremental enterprise value and tech company revenues through the creation of breakout strategies and business models, the building of award-winning products and the coaching of high-impact CEOs and their teams. Along with a combined success founding, scaling and coaching technology-enabled early-late stage and F1000 companies, Portelli was awarded the Davos Technology Pioneer Award by the World Economic Forum for his leadership in DevOps and open source.
Portelli says, "The pandemic was a catalyzing event that drove record customer and revenue growth to Glisser as the corporate world learned that virtual events are actually more efficient, drive greater attendance and increase greater long-term engagement than physical ones. Online and hybrid events are here to stay, and this is where Glisser's hybrid SaaS platform leads the way. In this new state, a virtual events platform that unites an organization and its event attendees will bring new levels of business benefits and customer engagement."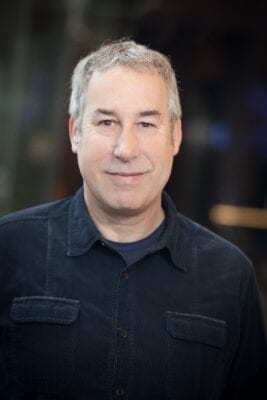 Board Director Hose (pictured left) is a seasoned technology executive and serial entrepreneur with more than 35 years as founder, CEO, investor, board member and advisor for more than 40 companies over the course of his career. He was the founder and CEO of Signalsoft, a pioneer in the development of location-based services for mobile phones, which he took public and later sold to OpenWave, and was CEO Of Napster/Rhapsody from 2014, and CEO of AirMap from 2018-2020.
Hose says, "Glisser brings years of experience providing event managers with tools to engage their audiences. In today's ever more virtual world these tools are critically important for any organization hosting professional events with engagement, insights and accountability. I'm honored to join the Glisser adventure as we continue to add marquee customers and launch exciting new features to the platform."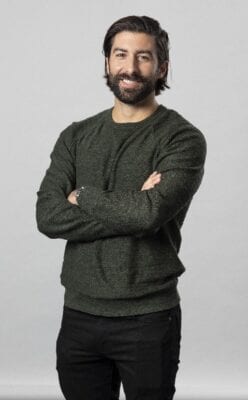 Prior to Glisser, Pedrick (pictured right) was an operating partner at Downing Ventures focused on helping early and mid-stage portfolio companies succeed. He has spent his career building and scaling B2B technology companies. He's worked across a range of stages and categories and focuses most on building successful sales organizations, growing strategic partnerships and developing commercial initiatives that drive revenue.
"There's never been a more interesting or pivotal time in our category," Pedrick says. "The world is seeking out ways to connect over virtual experiences and events and they are looking for novel and seamless platforms to help them do just that. I believe Glisser has a massive opportunity in front of them and a very strong team to run at that opportunity. I couldn't be more excited to join at such a critical time."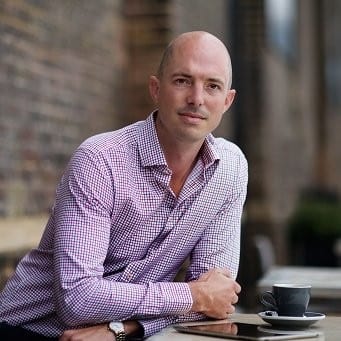 Founder and CEO Mike Piddock (pictured left) says, "It's fantastic to bring people of the calibre of Steve, Bill and David to the Glisser business. There is obviously huge potential in the virtual and hybrid meetings space, and to deliver on that potential we need to work with the very best. They each bring world-class experience, insights and relationships to the table, and I'm excited about the next evolution of this sector and how we can be part of it."
Glisser is an award-winning tech platform powering unique company event experiences, anywhere. Best-in-class virtual and hybrid event tools give planners the power to wow and make every event count. Clients include the likes of Informa, Pfizer, KPMG, Facebook, Uber, and many more. Glisser enables companies to power engaging event experiences for their customers, partners, investors and employees, in-person, online, and in-between. The platform is developed by event industry veterans to go beyond basic video and screen sharing tech, to create inspiring, high participation events of any size. For more info, visit glisser.com.