"To be a valuable international trade show marketing partner, staying abreast of political and economic business changes in the world will provide a wee bit of insight when making decisions to invest internationally"… Larry Kulchawik/Trade Shows from One Country to the Next.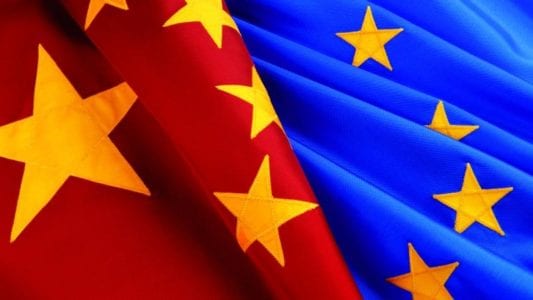 May 11… Asian Strategies: Setting up a Business in Hong Kong & Defining Roles
Special luncheon program sponsored by the International Trade Association of Greater Chicago with the Hong Kong Business Association of the Midwest. Presentations by Caroline Berube, Managing Partner, HJM Asia Law, and Kristina Koehler-Coluccia, Director, Koehler Group.
As China seeks to re-balance its economy and achieve sustainable growth, the potential for US investments can be significant. While opportunities can be worthy, China also presents a unique set of cultural, legal, and political challenges.
Establishing a legal presence in China is not as straightforward as incorporating an entity in the US. There are several aspects that require due consideration.
The general business scope of a new business in China needs to be clearly defined from the start.
The physical office requirements of a new business as a registered place of business: all documentation should be done in Chinese language with a Chinese agent.
New entity needs several bank accounts that are used frequently. Establishing a legal presence requires a local partner to guide you through the maze of roadblocks.
One of the best locations to start up in China is in Hong Kong. A Hong Kong location has many advantages – free enterprise, free trade, no quotas, no foreign exchange, political stability and security.
Another Asian location to consider is Singapore. The relationship between Hong Kong and Singapore is one of rivalry in the economic sense. Each aims to be Asia's financial hub and a gateway to the rest of Asia. Both offer attractive start up opportunities for foreign investors, but it's best to work with an experienced and trusted advisor.
Side note comments from Foreign Affairs, June 2016
"In forecasting China's future power position, much has been made of China's pressing domestic challenges: its slowing economy, polluted environment, widespread corruption, perilous financial markets, rapidly aging population, and a restrictive middle class. But as harmful as these problems are, China's true Achilles' heel on the world stage is something else: its low level of technological expertise compared with the United States. China may export container after container of high–tech goods, but in a world of globalization, that does not reveal much. Half of all Chinese exports consist of what economists call "processing trade," meaning that parts are imported into China for assembly and then exported afterwards. The vast majority of these Chinese exports are not directed by Chinese firms, but by corporations from more developed countries."
For now, opportunities are available for US companies looking to expand their product and services in China. Do your homework and work with an experienced partner to make your moves.
May 19… Opportunities & Trade Challenges in Europe
The Chicago Chamber of Commerce organized an informative international session at the Drake Hotel in Chicago. It featured an expert panel with Steven Bridges, Consul General of Britain, and Mario-Ingo Soos, Deputy Consul General of Federal Republic of Germany, who shared their thoughts on the following topics, from the European perspective:
* The trade relationship between the US and the EU
* News and expectations regarding the Transatlantic Trade and Investment
* Collaboration and growth opportunities for Chicagoland businesses, and the US, in Europe.
As US business people from the city of Chicago, the Chicago Chamber of Commerce is most interested to know what the world thinks of us and what opportunities may be offered to US businesses to increase trading with Europe. It was clearly stated that without the cooperation and support of the UK and Germany, Europe would not be as attractive a trading partner. This is not to say that the other countries are not as significant, but without the UK and Germany the benefits would be weaker. Sharing knowledge between countries to boost trade is a powerful tool. Note that the world of trade show marketing would be a much different place without these two vibrant partner countries.
The UK Government believes that voting to remain in the EU is the best decision for UK businesses. Germany strongly agrees with this opinion. Both the UK and Germany wish to see the US succeed to expand trading opportunities with Europe.
UK Position…
The UK has secured a special status in a reformed EU:
The UK will not join the Euro.
The UK will control its own border controls.
The UK will not be part of further European political integration.
There will be tough new restrictions on access to the UK welfare system for new EU immigrants.
The UK has a commitment to reduce EU red tape for trade.
The UK is stronger, safer and better off in a reformed EU, will have access to the Single Market and play a leading role in determining the rules that govern it. EU membership contributes to the attractiveness of the UK for international investment. It also gives us access to trade deals with more than 50 countries around the world. EU membership means opportunities, jobs, and greater economic security for the people of the UK.
A referendum will be held on Thursday, June 23, to decide whether Britain should leave or remain in the European Union. What is a referendum? A referendum is basically a vote in which UK citizens take part, normally giving a "yes" or "no" answer to a question. Whichever side gets more than half of all votes cast is considered to have won.
What is the European Union?
The European Union – often known as the EU – is an economic and political partnership involving 28 European countries. It began after World War II to foster economic co-operation, with the idea that countries which trade together are more likely to avoid going to war with each other. It has since grown to become a "single market," allowing goods and people to move around, basically as if the member states were one country. It has its own currency, the euro, which is used by 19 of the member countries, its own parliament, and now sets rules in a wide range of areas, including the environment, transportation, consumer rights and even things like mobile phone charges.
What is TTIP about?
The EU is negotiating a trade and investment deal with the US – the Transatlantic Trade and Investment Partnership. TTIP's purpose is to help people and businesses, large and small, by:
opening up the US to do business with EU firms.
helping cut red tape that firms face when exporting.
setting new rules to make it easier and fairer to export, import and invest
The session concluded with applause and goodwill between the UK, Germany, and the USA, at least for the moment. If only it was really as easy as this!
May 24… Views on the benefits of TTIP for the Czech Republic
A presentation by the Consul General of the Czech Republic – Borek Lizec at the Chicago Chamber of Commerce headquarters.
The Czech Republic is a small and open economy who is constantly looking for ways to establish and deepen its trade partnerships around the world. The Czech Republic is a strong trading partner with the USA in automotive, IT, aerospace, energy and solar sectors. Its economy stands tall in engineering and labor skills at a reasonable cost.
The Czech Republic also offers trade show fabrication skills with excellent quality at a low cost for events in Europe. For the Czech Republic, TTIP (see above) offers many opportunities to increase trade partnerships with the US and with other countries looking to gain a competitive edge.
Aspects of TTIP
The Czech Republic supports an ambitious and balanced Transatlantic Trade and Investment Partnership between the EU and the US.
TTIP is a tool to remove barriers between the EU and the US, to create stronger cooperative partnerships that share common values for trade.
For the Czech Republic, TTIP offers a great economic opportunity that may contribute not only to tariff elimination but also to regulatory convergence to bring significant savings for trading companies in the US.
* The Czech Republic sees its role with TTIP to be much wider, besides deepening its transatlantic relations, since it may help to guarantee stability and bring positive changes to the global trade rules in Europe as well as with the USA.
* For companies looking for competitive alternatives to lower prices and to increase sales, trading with the Czech Republic offers many advantages.