Hill & Partners (H&P), a full-service team of branded environment specialists, is preparing for a busy summer tour with three high-profile tradeshows across the U.S. From the end of July to the beginning of August, the firm will begin its road trip in New Orleans for the International Premium Cigar & Pipe Retailers Annual Tradeshow (IPCPR) then travel to Atlanta for the AACC Clinical Lab Expo, and close the journey with the Outdoor Retailer Summer Market Show in Salt Lake City, Utah.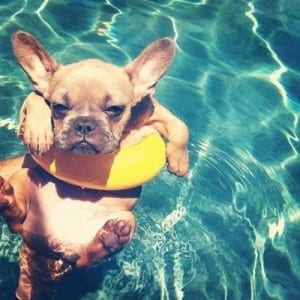 "Our entire team has been tasked with designing a multitude of highly unique exhibits for varying clients, at three very different and important annual tradeshows, in just a several week window," said Hill & Partners President Michael McMahon.
For IPCPR, H&P is putting on display three different rental branded environments over 8,600 square feet of space. Working on behalf of three clients – General Cigar, Kristoff Cigars and La Palina Cigars – the 2015 IPCPR marks the 83rd year of the annual convention and premier international tradeshow event of the year for tobacconists.
In Atlanta for the AACC Clinical Lab Expo, H&P is designing a 1,200 square-foot rental branded environment for health care industry heavyweight Sekisui Diagnostics. H&P will also provide services for GenMark DX's custom branded environment. With more than 200 new products and 400 educational sessions, the AACC Clinical Lab Expo introduces breakthrough innovation in clinical testing and patient care.
Wrapping up the summer tradeshow road trip, H&P is traveling to Salt Lake City to display 6,600 square feet of branded space at the Outdoor Retailer Summer Market for six different clients – Terramar, High Sierra, ATSCO Footwear, Nilit, Unifi and longtime client Polartec.
Hill & Partners' busy mid-summer schedule across the U.S. comes directly on the heels of an international branding trip where the Massachusetts-based specialists designed and constructed exhibits for industry-leading clients in Hannover, Germany, and Oslo, Norway.
Hill & Partners, established in 1995, has received numerous awards and accolades including being named by the Boston Business Journal as one of the Boston area's fastest growing companies.
For more information, visit hillpartners.com