Hyatt Hotels Corp., an American-based international company and operator of hotels, introduced the Hyatt Convention Alliance, a program developed for planners who organize multiyear, multicity bookings for their organizations.
According to officials, the alliance is a grassroots effort created by hotel managers to respond to meeting customers' needs with turnkey solutions.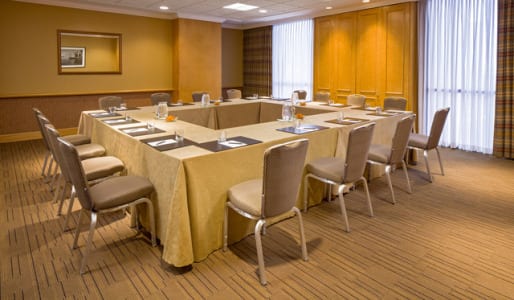 With 10 Hyatt properties, the Hyatt Convention Alliance offers more than 1.5 million square feet of functional event space as well as 13,313 beautifully appointed guest rooms.
Ten participating properties are to include Hyatt Regency Atlanta, Hyatt Regency Chicago, Hyatt Regency McCormick Place (Chicago), Hyatt Regency O'Hare (Chicago), Hyatt Regency Dallas, Hyatt Regency Denver at Colorado Convention Center, Hyatt Regency New Orleans, Hyatt Regency Orlando, Grand Hyatt San Antonio and Manchester Grand Hyatt San Diego.
For more information, visit hyatt.com/partnerlandingpage/en/corporate/global/hyattconventionalliance.html?src=vanity_hyatt.com/hyattconventionalliance