International Association of Exhibitions and Events (IAEE) Chairperson Megan Tanel discussed the road traveled for the association during the first quarter of the year:
"It's hard to believe only three months have passed since I saw many of you in LA last December. A lot has happened at IAEE, and I'm excited to share how far we've come with our two strategic pillars – advocacy and education.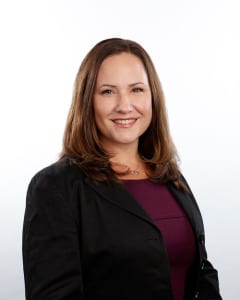 Advocacy: At the beginning of March, the Exhibitions Mean Business campaign launched a redesigned website. It contains a wealth of information on the campaign, both past and present, how to get involved and support the coalition, as well as details about the upcoming Exhibitions Day event on June 8-9 in Washington, D.C.
Preparations are steadily underway for the June event. The inaugural Exhibitions Day in 2014 was eye-opening to say the least, to witness how many federal legislators knew very little about the economic impact that our industry has at local and national levels. The JOLT Act and Secure Travel Program are key issues being addressed on June 9. I encourage you to get involved and "storm the hill" with me and other industry professionals! You can learn more about the coalition and event here. This is free to attend and yet so full of value for our industry as a whole. IAEE has secured a special room rate at the Capital Hilton for attendees.
Education: Marsha Flanagan, M.Ed., VP of Learning Experiences and Janet Sperstad, CMP and Program Director of Meeting and Event Management with Madison College and IAEE Chair of the Faculty Advisory Committee met with the Department of Labor (DOL) in March. Leading up to the meeting were months of discussions about knowledge, skills and abilities of event professionals along with a myriad of documents presented including the Meeting and Business Event Competency Standards, CMP-International Standards and the Certified in Exhibition Management (CEM) blueprint for exhibition industry professionals.
Once the face-to-face meeting was set, they met with key staff in the DOL to ensure that all event and exhibition industry data including current bodies of knowledge, certification competencies and job analysis data were included within the competency model and corresponding career paths and organized to properly represent meeting, event and exhibition professions. After this meeting, the DOL has recognized this as a standalone industry separate from hospitality (including lodging managers, restaurateurs, and dishwashers to name a few). This industry model will now be recognized by the US government with industry certifications and practitioner competencies. This is a crucial and extremely important step in validating our industry as an "industry of choice". Way to go!
CEM class preparations are well underway in various regions of the world. Cathy Breden, CAE, CMP, EVP and COO, just attended the first CEM graduation in Brazil. IAEE also has several initiatives taking place at IMEX Frankfurt in May including IAEE staff members providing information on various products and services; coordinating show floor appointments for students attending the event, offering them a chance to speak with various exhibitors to find out more about careers within their areas and fields of expertise; hosting a faculty reception on the show floor in the IAEE stand; and offering three sessions focused for the young professional.
We are working with IEIA (India Exhibition Industry Association) to produce four CEM classes in conjunction with their Open Forum Program to be held in the India Expo Mart on 8-9 May in Greater Noida, Delhi NCR. IAEE has launched the CEM program in the United Arab Emirates and the first classes will take place in June.
We continue to expand the offerings in the Faculty Resource Center by uploading new CEIR research. Because faculties teach with different techniques and methods, we realize that having each chapter of the Art of the Show textbook broken down will work better for some. Therefore, Anthony Caterina, Lecturer with the University of Houston and IAEE Member, has produced a PowerPoint for every chapter of the Art of the Show textbook. All 29 PowerPoints have been published in the University Faculty Resource Center in Blackboard. They are housed in the Art of the Show Supporting Material folder under the Art of the Show section. You can log on to the Faculty Resource Center to download the PowerPoint template updates.
Events: I attended the MATSO Spring Program in late March hosted at NPE in Orlando, FL. This was a very productive gathering of large trade show organizers. Stay tuned for more information from this group as we launch a monthly blog, "From the MATSO Corner" on the IAEE Blog Station. Not only will you find blogs from MATSO, but also blogs from the Career Center, David DuBois, CMP, CAE, FASAE, CTA, on industry perspectives, leadership and Expo! Expo!.
I am pleased to report that the Women's Leadership Forum, taking place in D.C. on April 8 has sold out! I will be speaking at this event and I'm really looking forward to it. I've already mentioned Exhibitions Day, but let me say again, it's vital to get involved and make sure your voice is heard with federal legislators. CultureCreation, a one-day workshop specifically designed for association organizers and their marketing and event colleagues, will be held in conjunction with Exhibitions Day on June 10. CultureCreation attendees are those who actually plan and implement the events that provide the strategic direction for their bosses to lobby on Capitol Hill. We co-located CultureCreation with Exhibitions Day for the sole purpose of tying in the importance of elevating exhibitions and events to a more strategic level by treating such business units as strategic assets within a company, thus demanding a different mind-set and skill set of more strategy and less tactics.
Staff traveled to Baltimore in March for a site visit for the upcoming Expo! Expo!. Visit Baltimore has been an invaluable supporter of IAEE and we are really looking forward to providing a memorable event in December. We also opened and closed the Call for Presentations in Q1 and the Education Committee is in the process of reviewing and evaluating the proposals that were submitted.
The committee will meet in person in May to strategize on the offerings for the 2015 Expo! Expo!
Membership: And last, but not least, the IAEE membership department has been very busy during this first quarter of 2015. We had 48 new member organizations join in Q1 and added Nigeria, Serbia and Montenegro to our growing list of international member countries. Four new educational institutions joined as well, bringing our total to 11 educational institution memberships. This increase is also attributed to an increase in our overall faculty members from 14 to 53 and student members from 60 to 230.
Of course, none of this would be possible without the stellar support of the IAEE staff. For such a small group, they are amazing and work diligently to provide value to all of us and the industry as a whole."