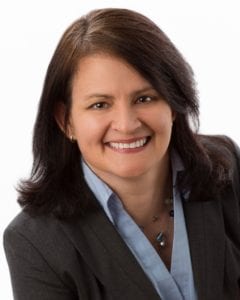 ibtm events, part of leading global exhibition organizer Reed Travel Exhibitions, today announced that it has formed a strategic partnership with the International Live Events Association.
Commenting on the partnership, ibtm events' Portfolio Director, Kerry Prince (photo right), said: "ILEA shares many similar ambitions and values to our own, including our number one priority of bringing event industry professionals together to learn, inspire and make meaningful connections that really add value to their day-to-day business.
"With so many synergies between our businesses, we're excited to work together with ILEA on future projects and initiatives which will enable both parties to extend our global reach and access new markets, whilst supporting the delivery of exciting new content at events."
The collaboration will give ILEA access to ibtm events' global portfolio, including its flagship annual tradeshow ibtm world in Barcelona, as well as ibtm china, ibtm latin america, ibtm africa, ibtm arabia, ibtm america and AIME in Australia. In turn, ibtm events will benefit from access to ILEA's membership of event professionals worldwide via the organisation's programme of live events and communications.
Judy Brillhart, CSEP, PBC, internationalpPresident of ILEA, added: "We are delighted to welcome ibtm events as an official partner. In partnering with ILEA, ibtm will expand their visibility to thousands of live event professionals around the world and benefit from a global event spend of almost $22 billion from our members."
ibtm events, part of Reed Travel Exhibitions is the world's leading showcase for the meetings and events industry (also known as MICE) with a portfolio of 7 global and regional events providing business solutions on 5 continents. They include ibtm world, ibtm arabia, ibtm africa, ibtm america, ibtm china, ibtm latin america and AIME. for more info, visit www.ibtmevents.com.