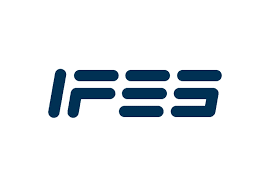 IFES announced their MasterClass will run online and on-site, June 24-25. Forty people can be accommodated on-site in Hannover on June 24 at 1 p.m. CEST (7 a.m. EDT) and June 25 at 9 a.m. CEST (3 a.m. EDT). There are two online sessions:
9 a.m. – 1 p.m. CEST (Paris); 2 a.m. – 6 a.m. CDT (Chicago); 3 p.m. – 7 p.m. CST (Shanghai)

on

Thursday and Friday
2 p.m. – 6 p.m. CEST (Paris); 7 a.m. – 11 a.m. CDT (Chicago); 8 p.m. – 0 a.m. CST (Shanghai)
Have you recently spoken to one of your customers? Have you seen all the statistics about the need of tradeshows? Do you feel the same desire to meet with people face-to-face and exchange your thoughts, ideas and solutions? Have you watched videos of shows running in China or UAE?
If you answered just one of these questions with "yes," it's time to prepare yourself to get back into the driver's seat. Within the last year your customers have changed. They need your advice on creating a customer's journey. They will ask if and how they should integrate online formats into their story.
This MasterClass will help you get prepared for their requests. Exchange with your peers and enhance your network. Learn from Robert Sarga (BASF), Rinco van Rijn (Signify) and Hanno Heintze (Sixt), who will share their experiences and solutions from 2020 and will give an outlook of their strategies for 2021.
IFES, the International Federation of Exhibition and Event Services, is the international association of national associations and companies that are active in the fields of design, conception, production and services for exhibitions, trade fairs and events. IFES offers a platform for international cooperation achieved through networking and knowledge exchange. Founded in 1984, on the initiative of national associations in Belgium, Denmark, France, Germany, Italy, the Netherlands, Great Britain and the U.S., IFES celebrated its 35th anniversary in 2019. The association is registered in Brussels under Belgian law. The "global collaboration network" briefly describes IFES. But to understand what IFES is, you have to go deeper into the details. IFES represents more than 280 companies from all over the world. Each of these companies has signed the IFES Code of Conduct—a kind of constitution that regulates the cooperation within the entire network. So when an IFES partner serves the customer of another member, both the customer and the member know that they are being professionally advised and supplied by a company that meets the highest quality standards. This is a member benefit with priceless added value. In order to increase the number of partnerships within the IFES family, the association offers several opportunities for "getting to know each other." Sharing knowledge is the foundation of their association. For more info, visit ifesnet.org.